Today, students studied about Spumante (sparkling wines). In the second wine seminar, students learned mainly about Tuscan red wines. In every wine seminar, students taste about 5 different kinds of wines to compare them by their visuality, aroma and taste.

Various lectures were given to the students; the difference between production methods of regular and sparkling wines, kinds of yeast used, the difference compared with French champagne, kinds of grapes used, how to read labels, names of famous spumante, and even which spumante to order when dating a girl.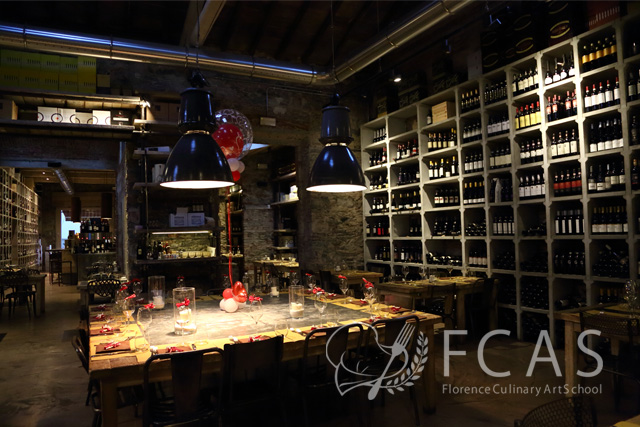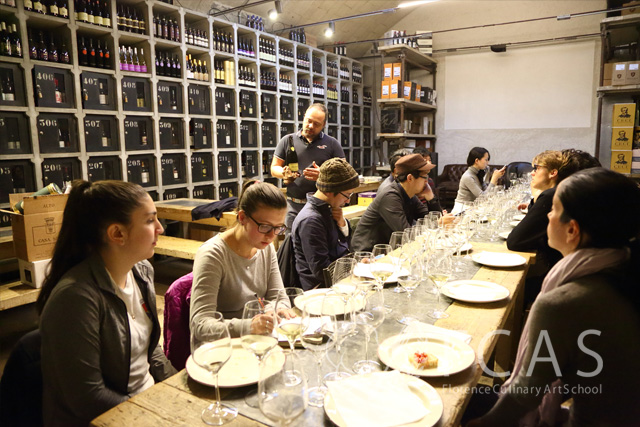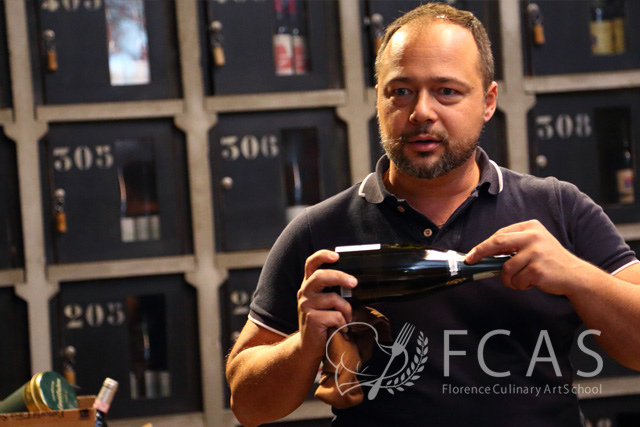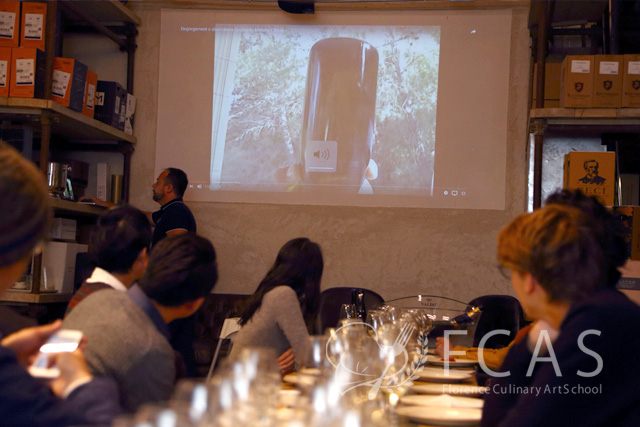 Students discussed with others what kind of aroma they smelled, how it felt on their tongue, and what the taste was like, as they tasted all the wines.
The class also tasted a spumante with a little bit of cloudinesss, which had a very particular aroma.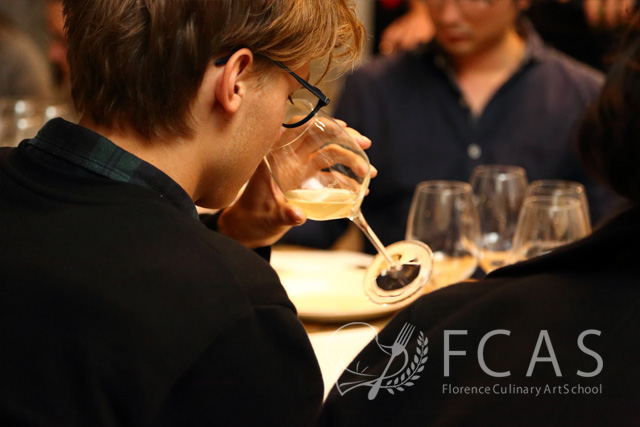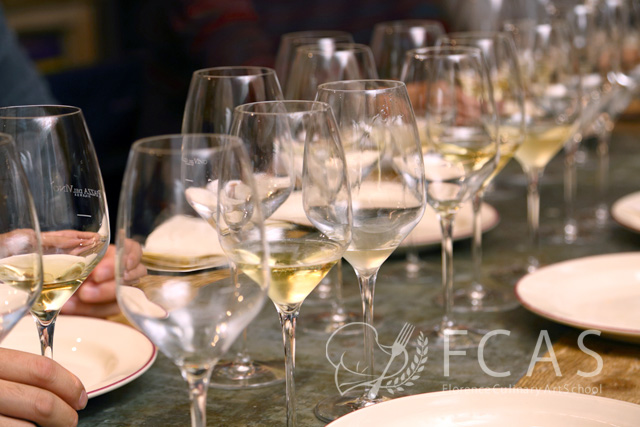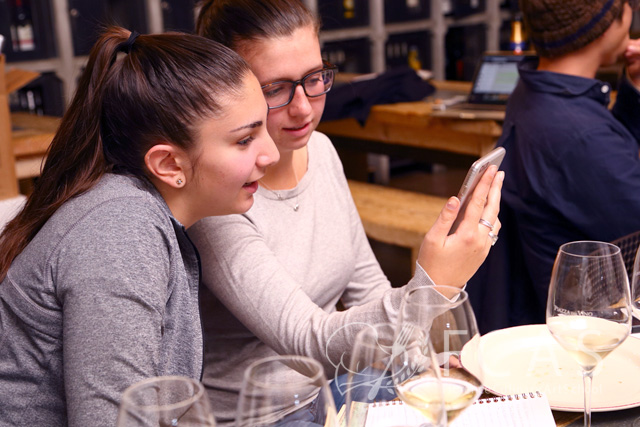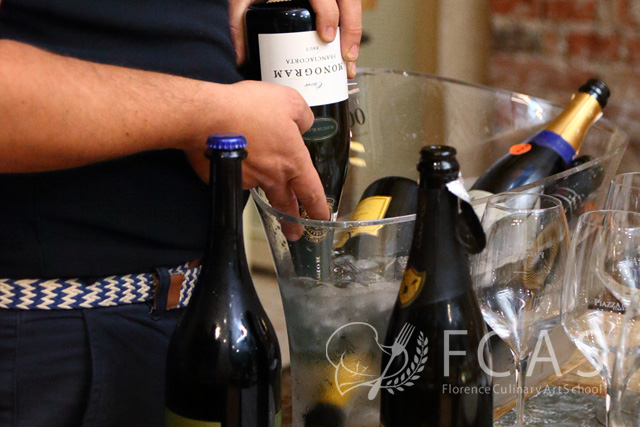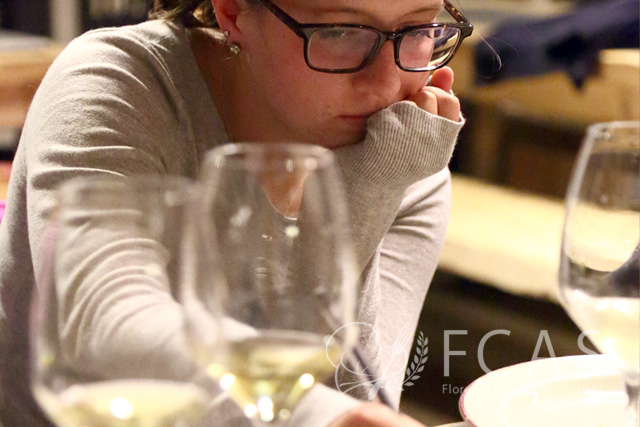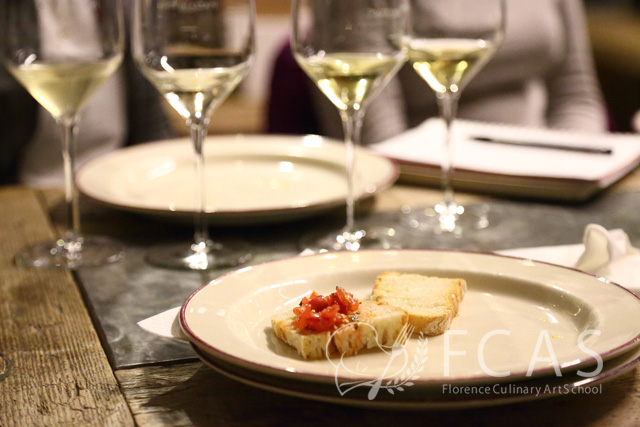 Students also enjoyed some amuse-bouche (small complimentary appetizer) of the shop.