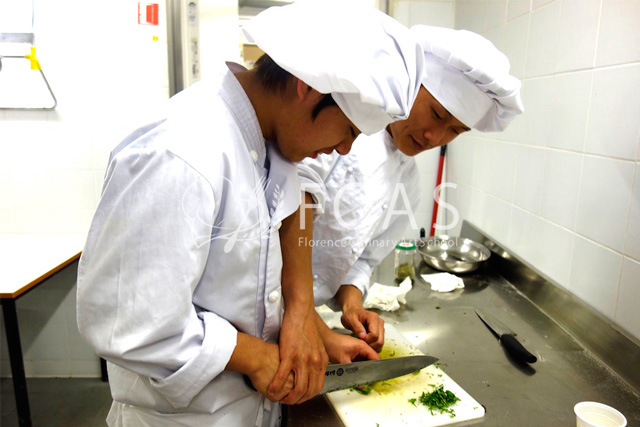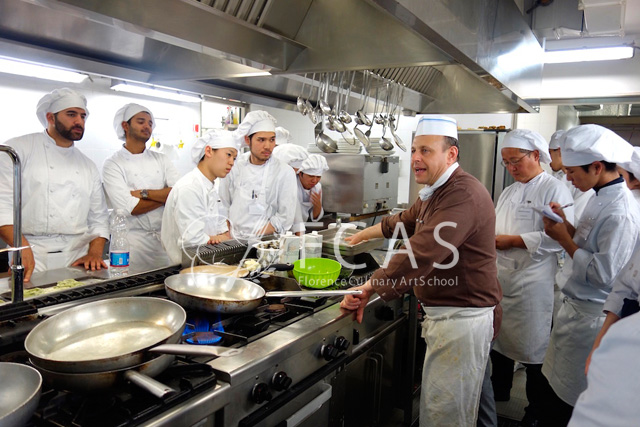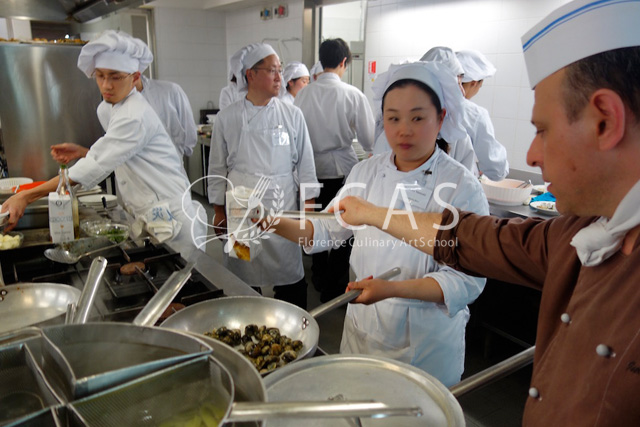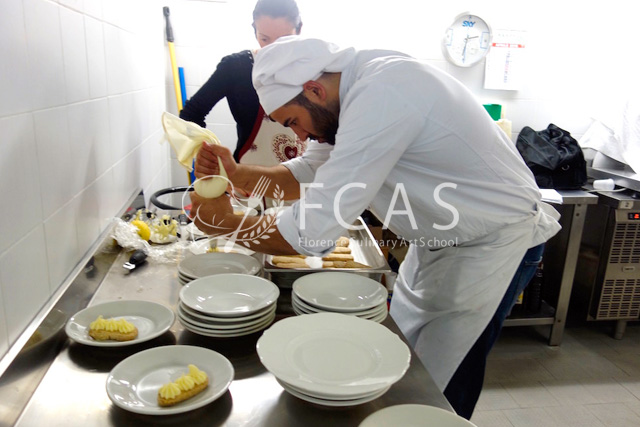 Today's cooking lesson was "Mediterranean Cuisine and Seafood". Main menu consists of sardines, squids, clams, dried mullet roe and so on.
The green color of the pasta comes from basil leaves mixed into the pasta dough. By boiling them, the color becomes even brighter. You must be careful when adding salt to clams because sometimes clams can be salty enough, so students must taste it before serving onto the dish. Sprinkled mullet roe adds a great accent to the pasta flavored simply with basil and clams.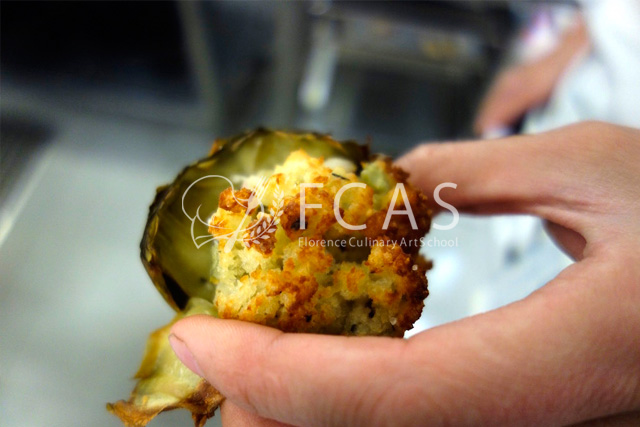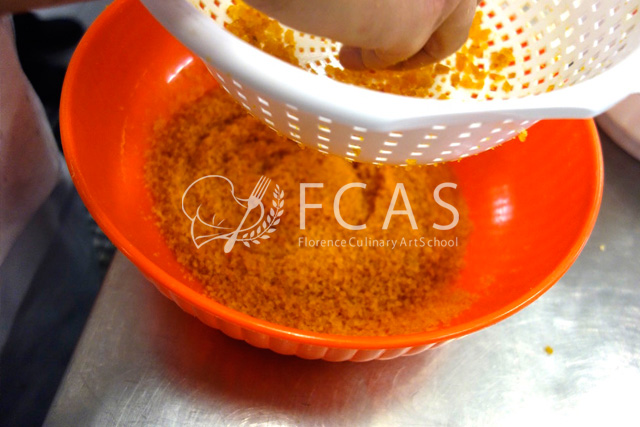 The time to cook squid depends on its size. Today we used 40cm long squid, and it only takes a little while to cook to keep it very soft. Body of the squid needs to be cut in a certain manner so it rolls into a good shape.
As artichokes stuffed with breads and squids are cooked in the oven as a side dish, savory smell of squid spread through the kitchen.
Because some seafood is difficult to handle, all students were concentrating on the professor's detailed step-by-step instructions.