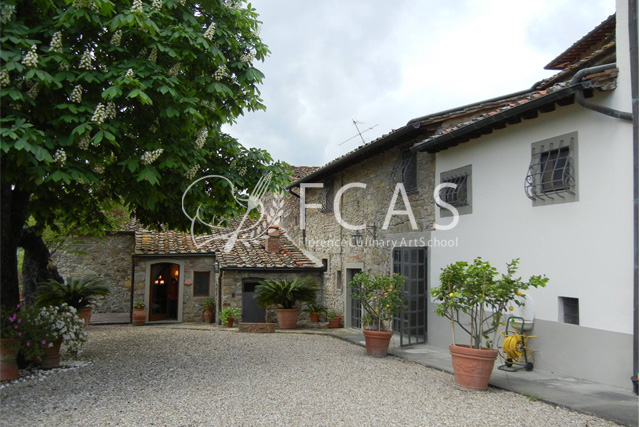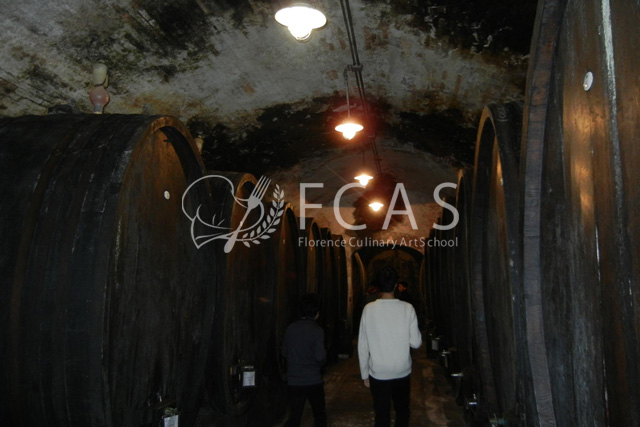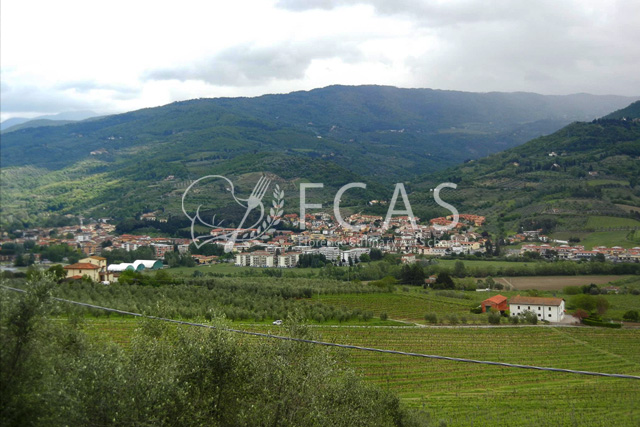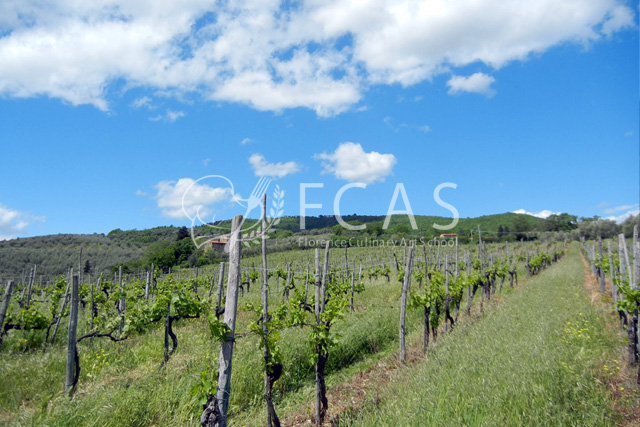 Today, the class visited Agritourism in Chianti.
Agritourism means accommodation or activities provided by farms for people to spend holidays on farms or in the countryside.
Besides simply staying there to enjoy the blessing of nature, you can take a cooking class using the fresh ingredients produced in the farm. If the season is right, you can even have a valuable experience of harvesting products such as olives and grapes.
This Agritourism in Chianti owns vast fields for wine grapes, vegetables, and olives.
The facility there was built back in the 16th century.
Their wine production started around 1900, and in recent years many of their wines are recognized as DOCG.
Most of the wines here are made in its underground wine cellar.
The wine cellar is very broad and its temperature is kept cool.
Various wines from fresh types (as fresh as 10 months) to matured types (more than 3 years old) are produced here.
This winery's Vincent is very distinctive.
Vincent, meaning a "holy wine", is a dessert wine representing Tuscany.
By using the same barrels over many years, wines with the same taste and dregs are produced.
It is aromatic but not too sweet.
The class experienced wine tasting.
Tastes of Chianti wines can vary depending on the altitude of the field where the grapes were grown.
They choose different barrels for different wines, i.e., French wood barrels for red wines to produce weak tannins, and chestnut barrels for Vincent wines.
Their olive oil achieved No. 1 recognition in Tuscany.
The class also enjoyed a special cuisine with organic potatoes and zucchinis produced here.