Today, half of the class took a Pizza Lesson, and the other half visited a well-known restaurant to see its preparation work.
"Pizza Lesson"
There are 2 kinds of Italian pizza in general; Roman style and Napoli style.
This pizzeria students visited today serves Napoli pizza with chewy crust.

It was the first experience for the most of the students to make pizza from a scratch and bake it in the pizza oven. Each student got to eat a real Napoli pizza he/she made.

Students learned where in the oven to put pizza in, how long to rest the dough, what the best baking temperature is, and so on.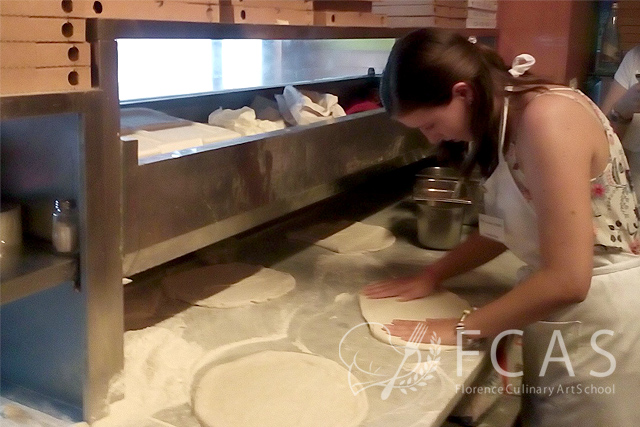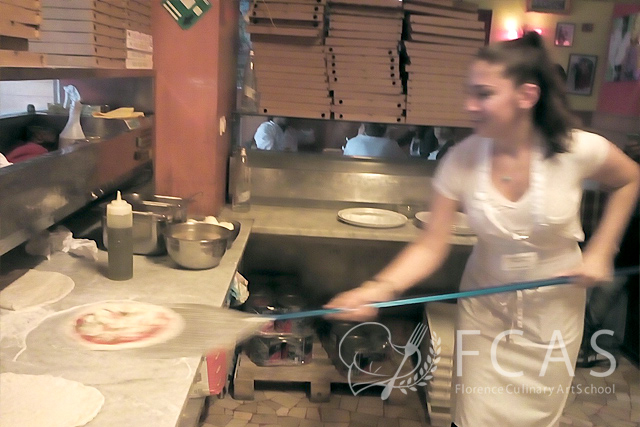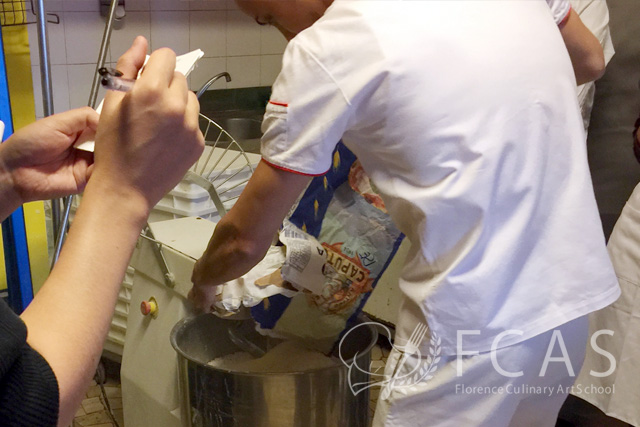 "Practice at a Well-known Restaurant"
The other half of the class went to see the preparation work at a well-known restaurant in the morning today.
Tuscan cuisine is famous for its meat dishes. Students experienced cutting a big block of meat using a butcher knife.
They also got to observe how to cook various Tuscan dishes and how to store a black truffle, which is in season now.
It must have become a great opportunity for students who will move onto the internship period, to see all the actions in the kitchen and to hear actual kitchen conversations in Italian.
Everyone will start to walk on his/her own path after one month from today.