Today, students visited a food wholesaler.
They had to gather very early in a chilly morning for this visit.
This wholesaler is located in the middle of Italy, which means fresh vegetables from all over Italy get delivered here.
Soaking up plenty of sunshine, Italian vegetables grow deep in color and firm in texture.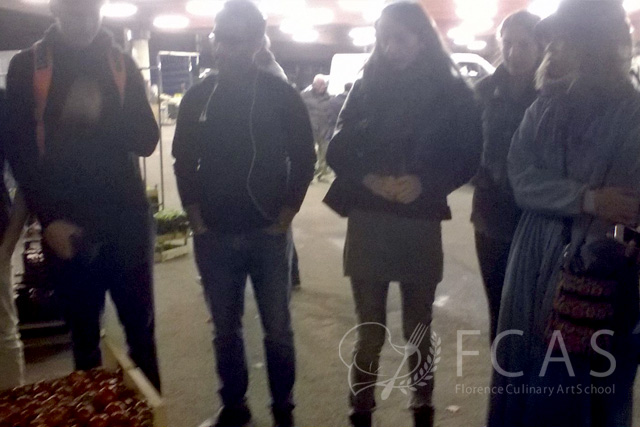 Students learned many reasons behind how professional chefs decide which vegetables to purchase, how wholesalers rank vegetables, why chefs come all the way to food wholesalers, why some individual farmers come directly here to sell, and so on.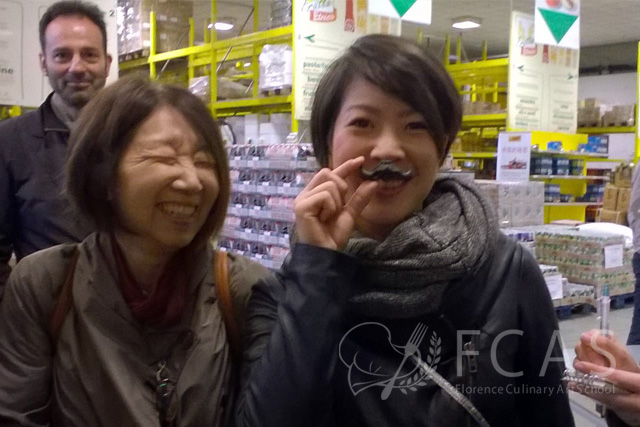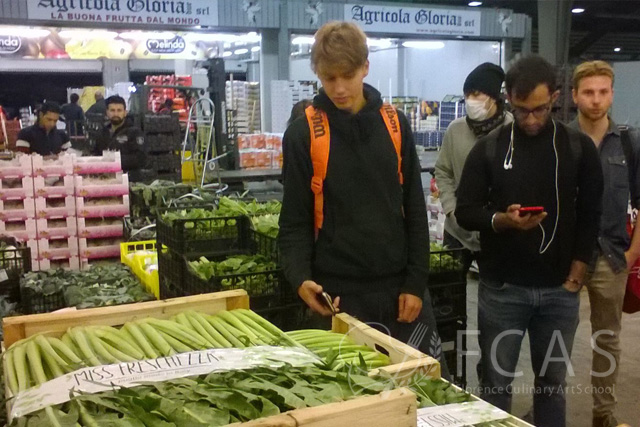 One of the students commented, "It was such a valuable experience to see what the food wholesaler was like in Florence. I'd love to see wholesalers for seafood and meat as well."