LESSON #9 "Salami factory and cheese factory"
We first visited the salami factory.
It was a very early morning start but it was a fine weather and we rode on the bus as if we're going on a picnic. We headed to a rural town in Tuscany where the factory was located.
At the salami factory, one from the factory showed me how the whole pig was dismantled in front of me. With professional hands, fast and easily cut for each section and it was a masterly job using power and physical strength. I heard there are also some women who does this work.
We have tried tastings of various kinds of salami and prosciutto. Students who purchased them were surprised how the cost was very cheap.

Then we took a 30 minute ride by bus to the cheese factory.
As we arrived, our guide and a number of friendly dogs greeted us.
We also met with the cows and goats that produces the delicious milk.
Inside the factory, all of the students were very curious and were all looking into the cheese making machine.
Other than yogurt, cheese and milk, they also produce also vegetable and jam and we had a chance to have various tastings.
The weather was perfect and was wonderful having tasty foods at the terrace with a beautiful view.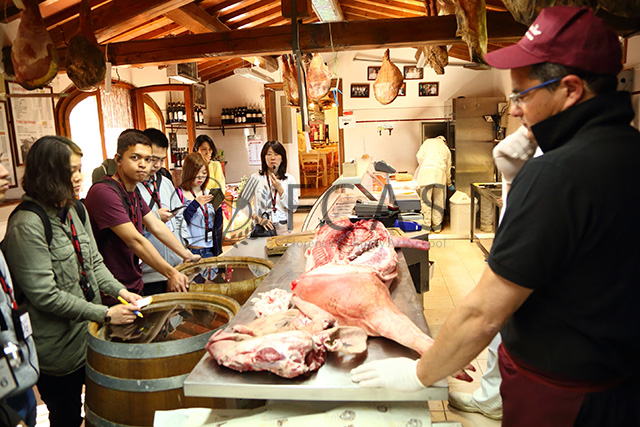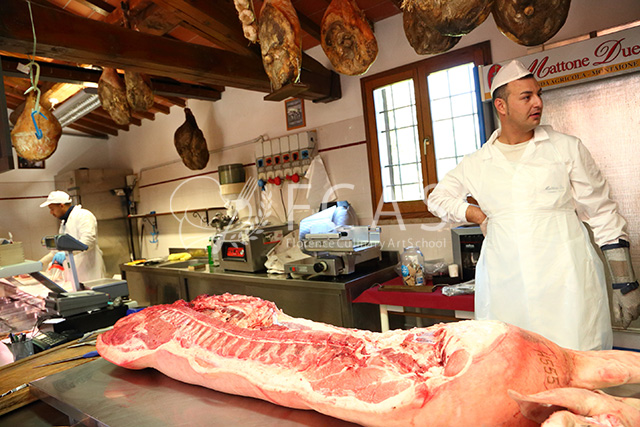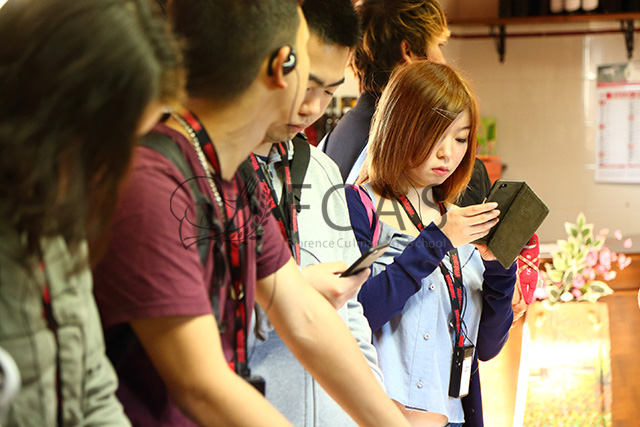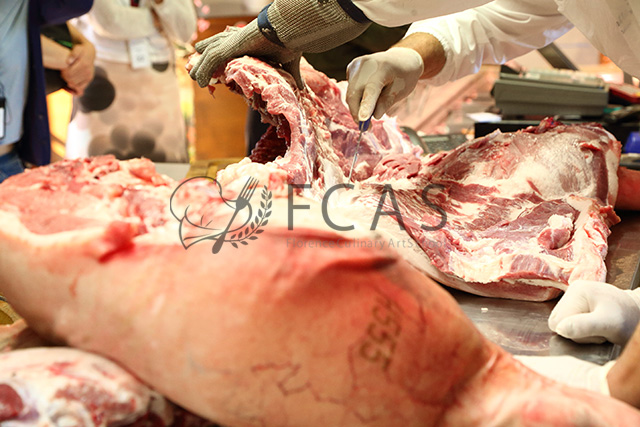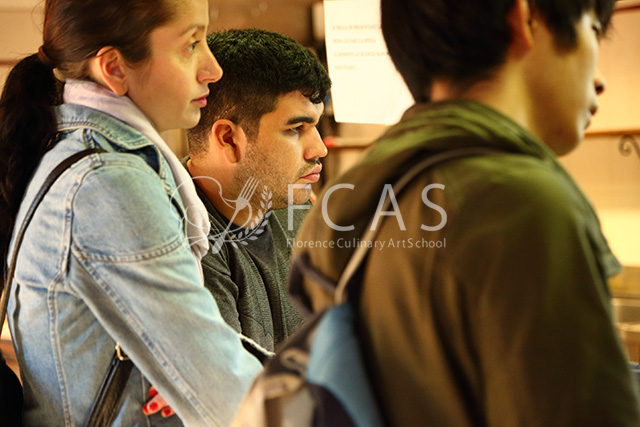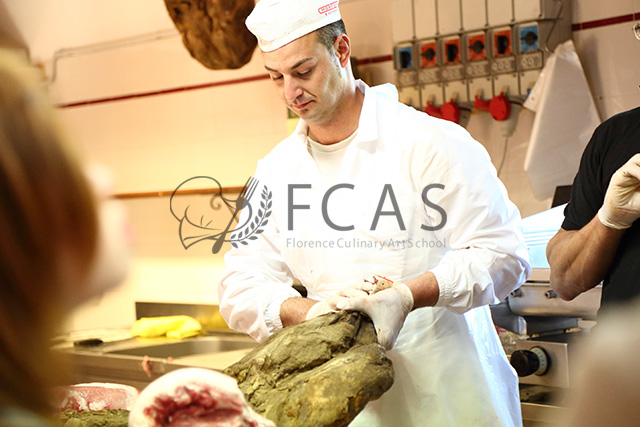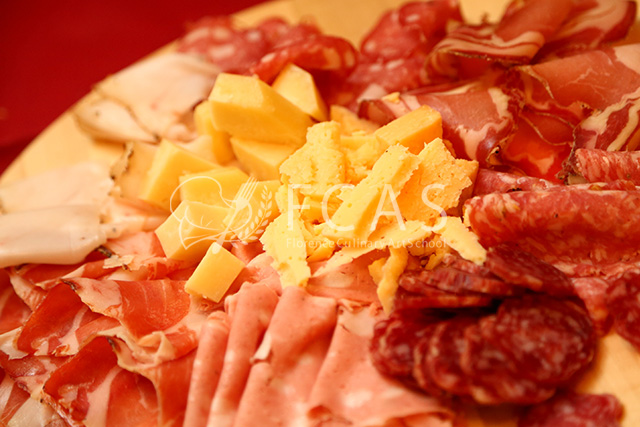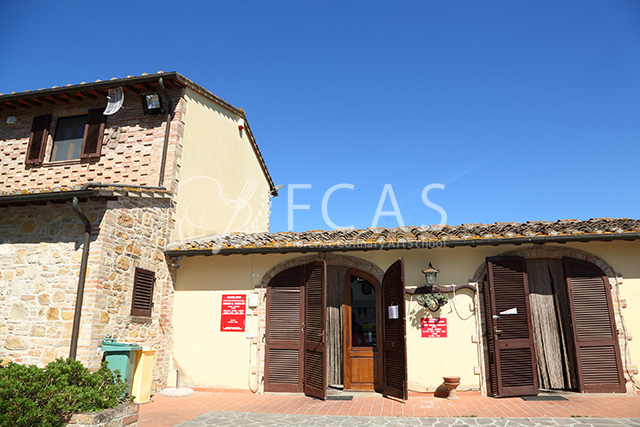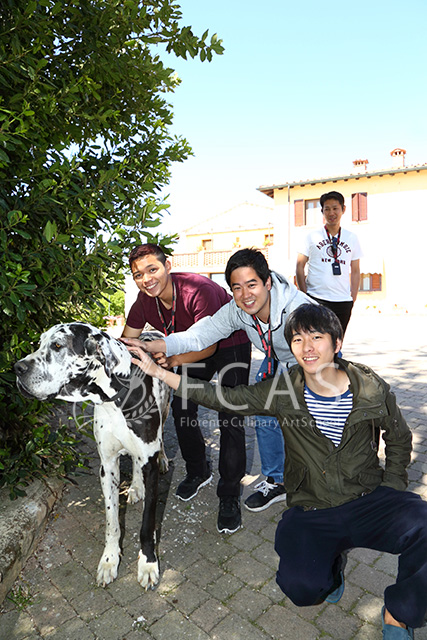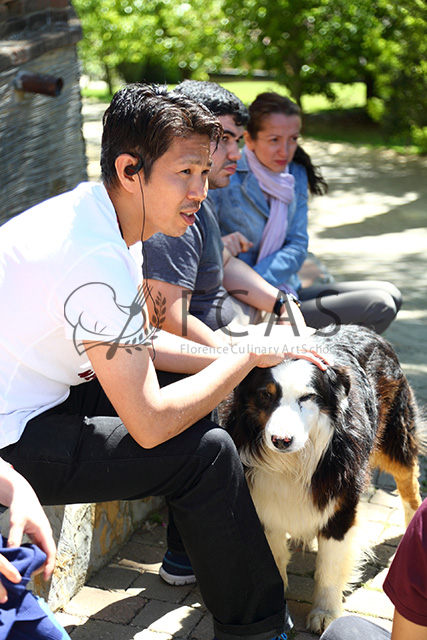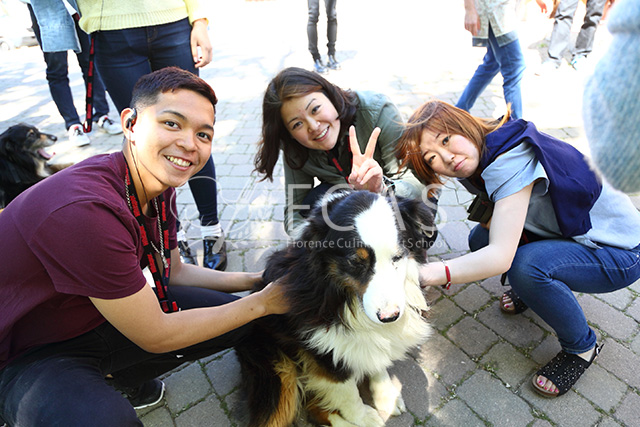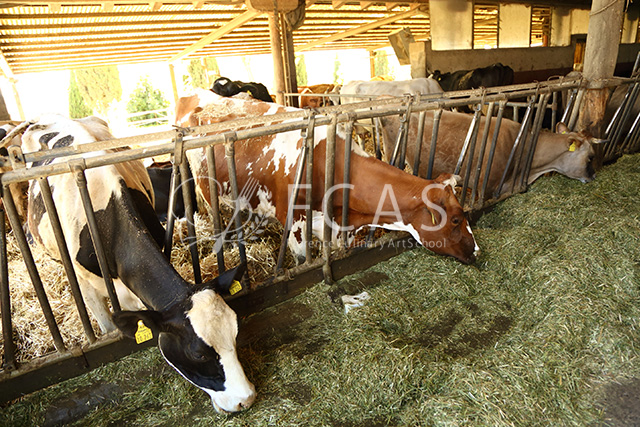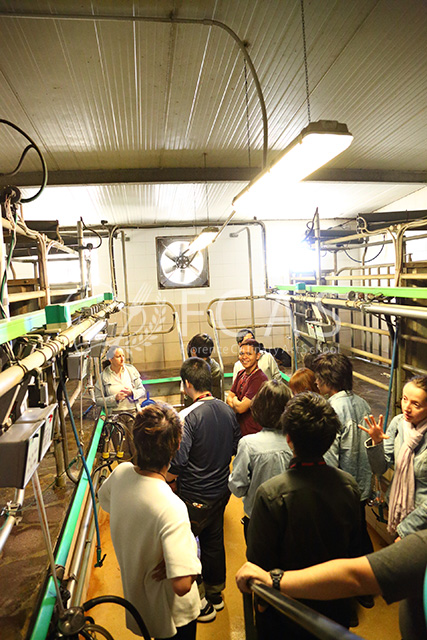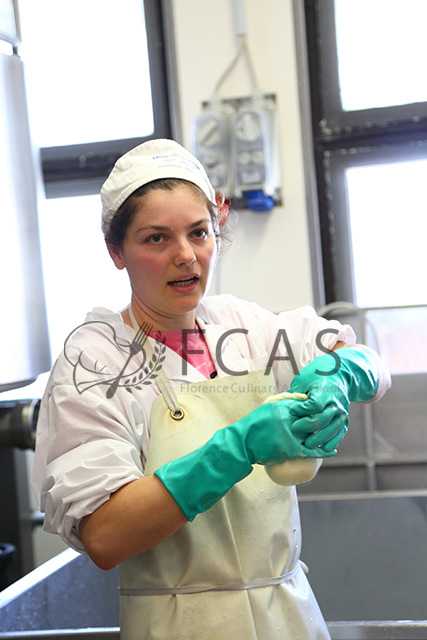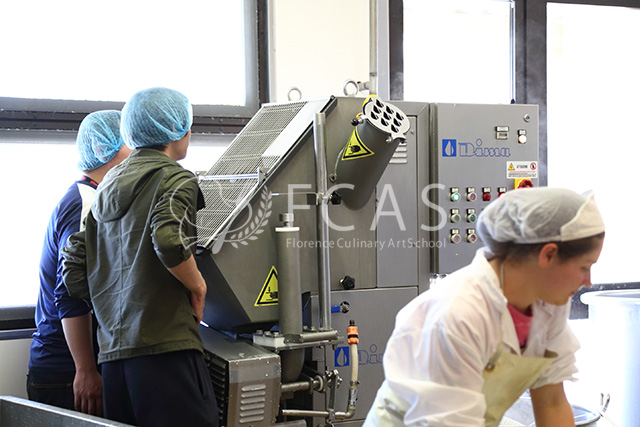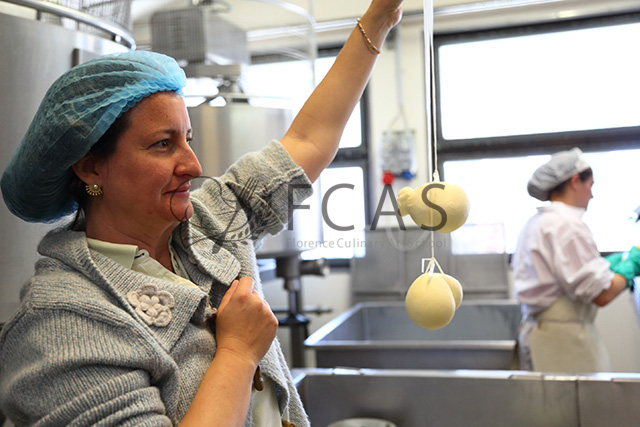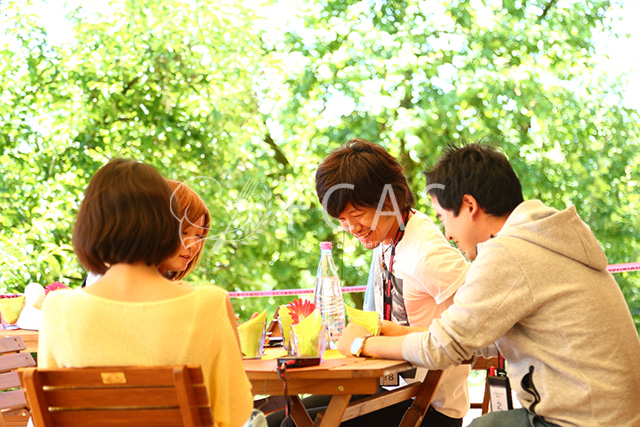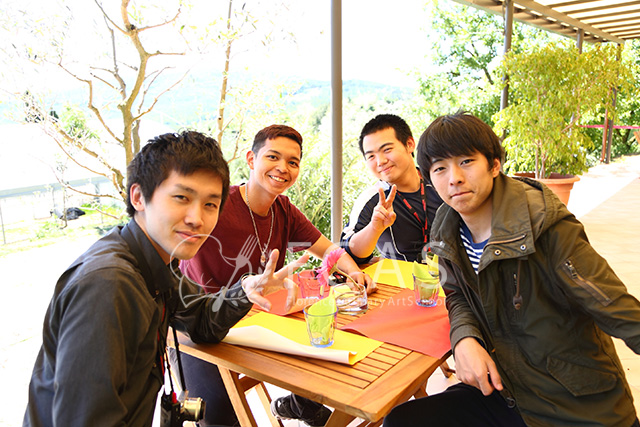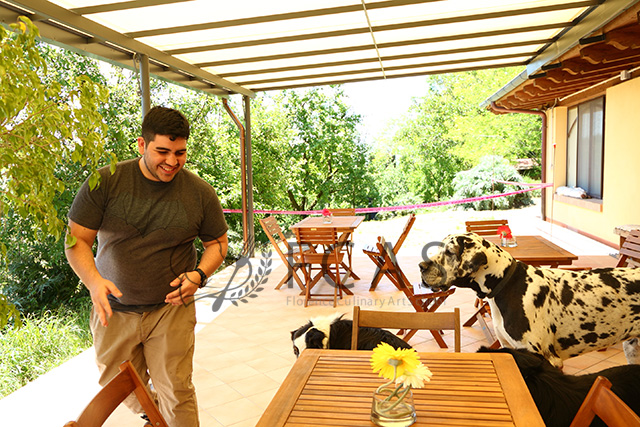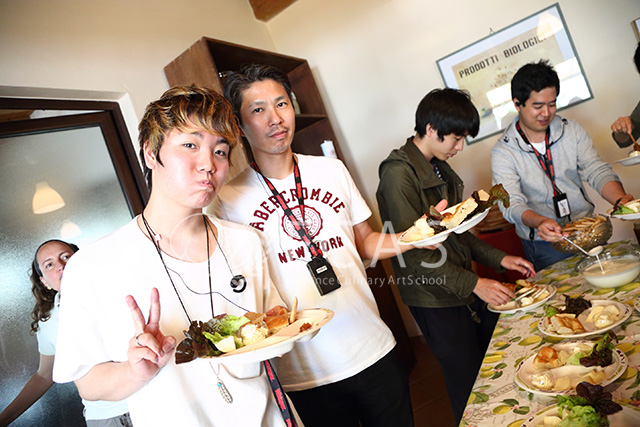 LESSON #8 "Sommelier Lesson"
Today was the third day of Sommelier class.
Everyone had a chance to state the images of what they tasted but certainly not all wines that they try taste good to everyone and there seems to be preferences.
There was a question whether there is a difference in the ways of expressing the taste and aroma of wines between different countries and the answer was it is same worldwide.
Sommeliers begin to understand the varieties and where it was made by its color and its scent, so drinking a lot of varieties of wines is the way in order to have knowledge of wines.
There will be differences even in same area with different producers and there was a careful explanation on the topic from a very knowledgeable instructor.
There was a wall full of wines and it might also be very nice to find your favorites on your private visit.
The interior of the shop has a very open image with a high ceiling. There is also a kitchen at the back and is a place where you can enjoy delicious wines and food. As it is far from the city center, it is crowded with local people.