In Italy, an appetizer is called an antipasto. Since it's eaten prior to primo piatto (such as pasta), it must be light and prepared quickly.
Prosciutto (uncured ham), cheese and salads are known as common antipasto, but today students learned special antipasto served in high-class restaurants. Speedy serving and beautiful presentation are important to make customers look forward to the following dishes.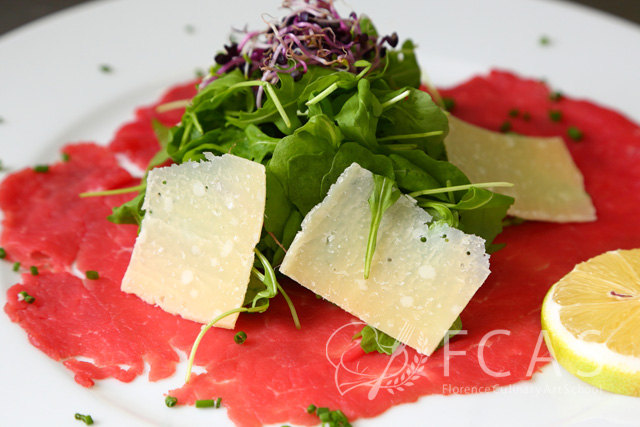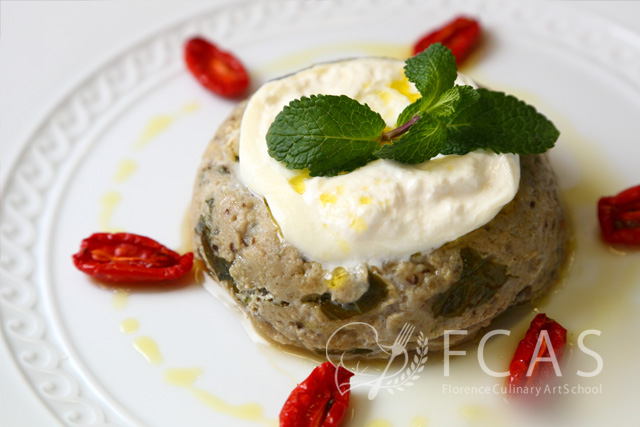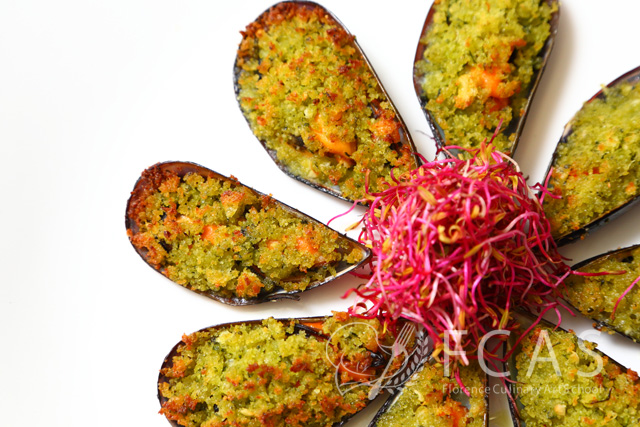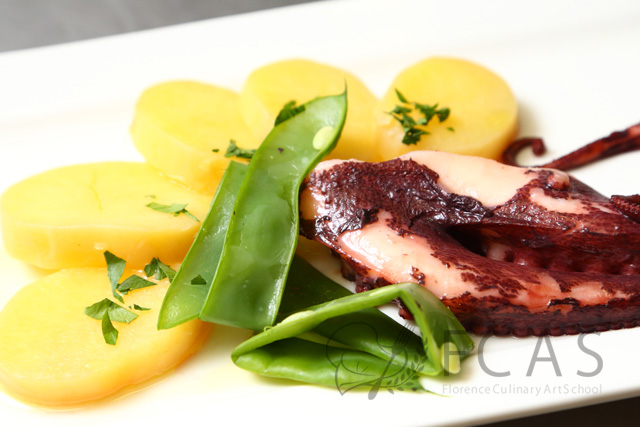 After the tasting today, students also fermented bread dough to prepare for the bread lesson tomorrow. Brewer's yeast was used today for the fermentation. Students have to precisely measure the amount of yeast taking the weather and temperature into consideration.