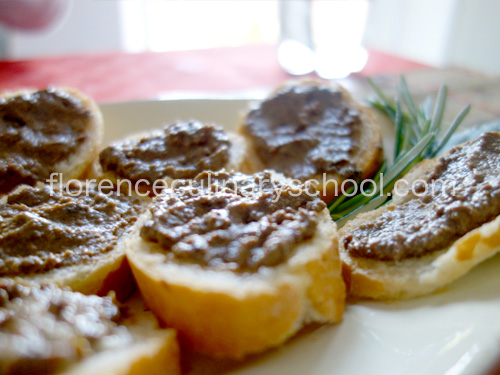 Today's appetizer is one of the very major Tuscan cuisines, Crostini di fegatini (liver paste). The homemade liver paste is always the best.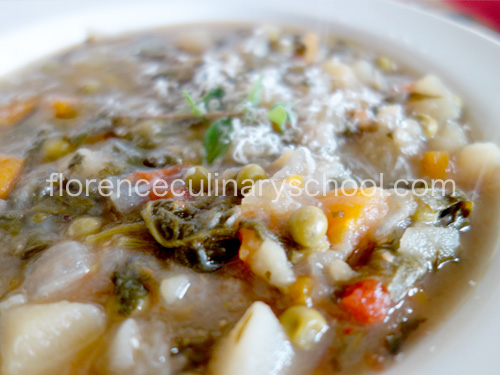 Today's first dish (primo) is minestrone soup.
You can use vegetables in season, so ingredients may vary depending on the season.
Green peas are good now, so we put a lot of them, which made the soup sweet and tasty. It's very gentle to the stomach, I love it so much!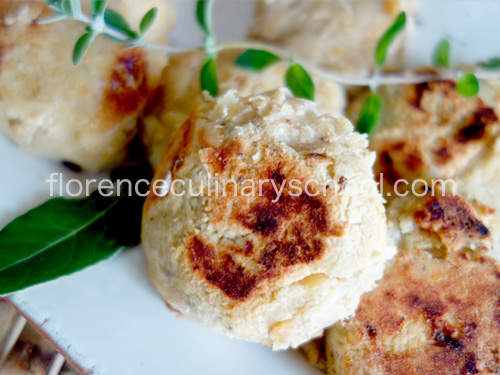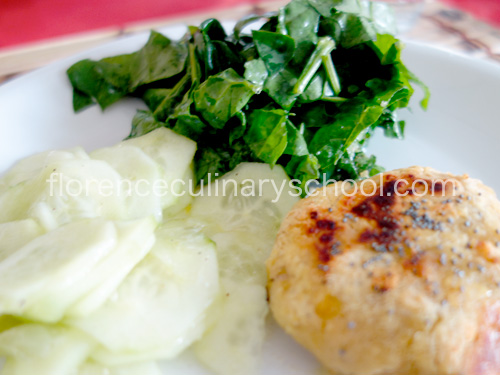 This is the second plate (second).
Can you tell what it is?
This dish is called "bruge", originated from "Hambruge".
It's a hamburger steak made of mushed lentil.
With fresh spinach and cucumber flavored with white wine vinegar and olive oil on the side, this dish looks very feminine and spring-like.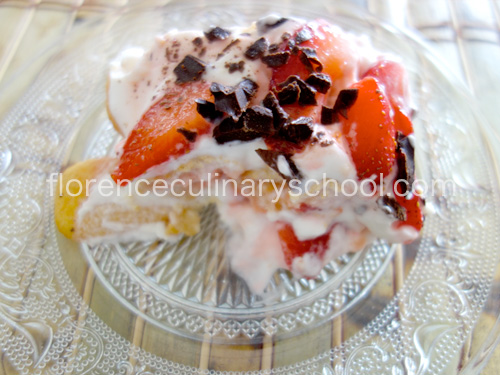 Strawberry tiramisu for a dessert (dolce).
Whipped cream and yogurt are used instead of mascarpone.
The cute appearance as well as its taste would make many ladies smile.
In fact, today's whole menu may make ladies more excited than men.
We shall name this course a "feminine course", which we enjoyed so much.