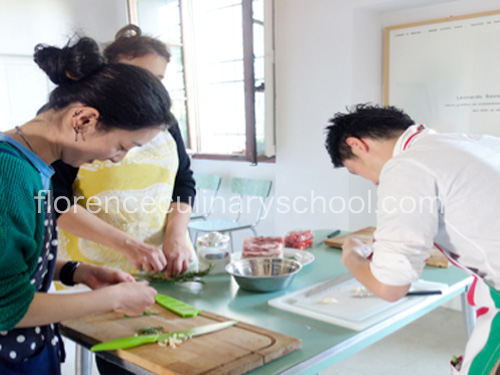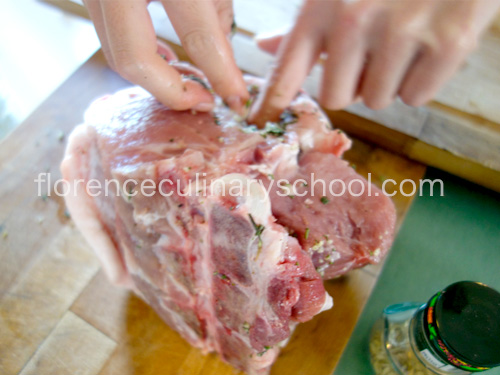 Today we will cook a dish representing Florentine cuisine, roasted pork fillet Florentine style.
After pressing in all necessary seasonings directly into the meat, you simply roast it in a pan. It's a very easy yet delicious dish.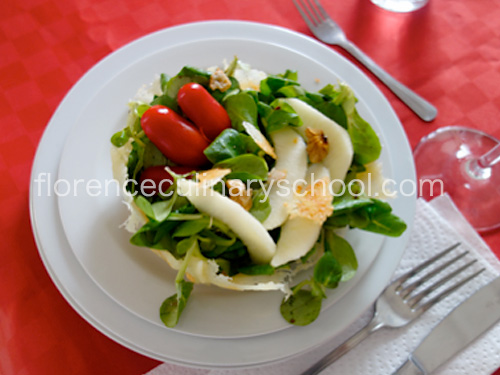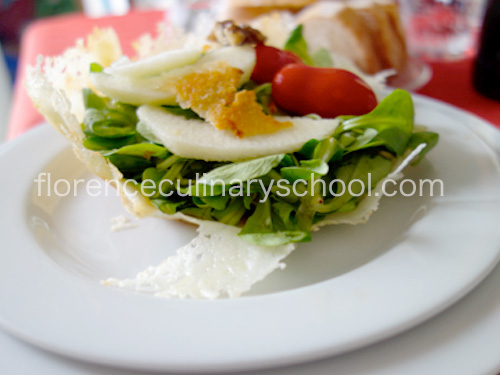 Today's appetizer is a salad in a parmesan cheese basket.
It's very colorful like Italian national flag. Very beautiful and tasty.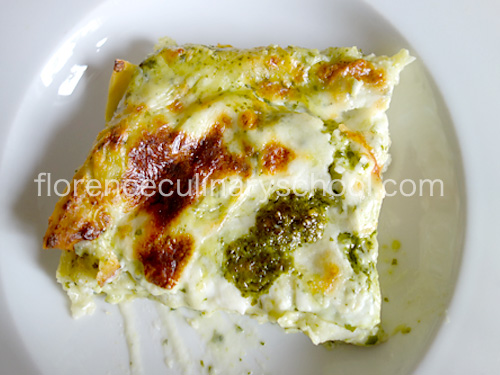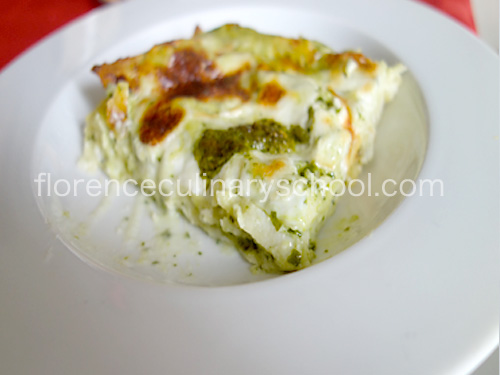 Lasagna with basil paste for the first plate.
Different from the classic lasagna, it's modernly arranged and very popular among Italian people.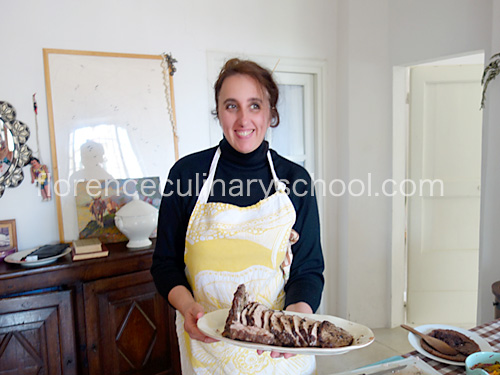 Finished!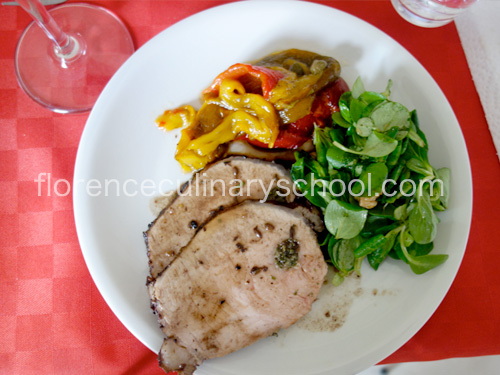 Oven-grilled paprika and valeriana salad on the side.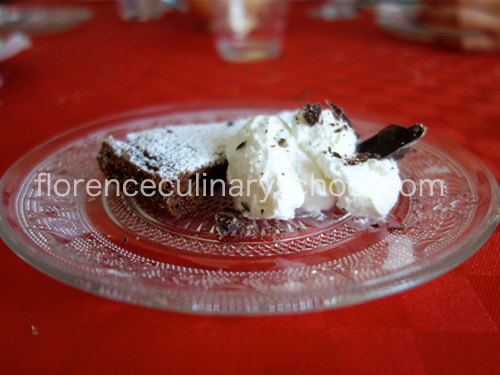 This is perfect, too.
Black chocolate cake with whipped cream on the top.
The softness of chocolate is just right, veeeeery yummy!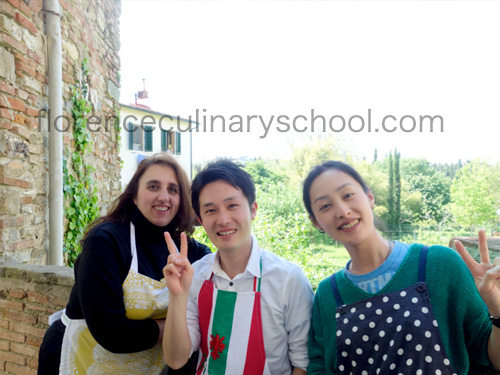 We cooked so many dishes in just three hours!!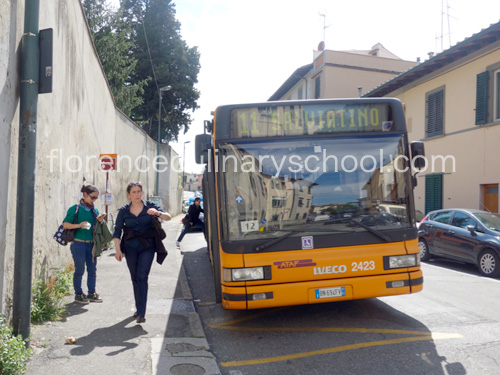 Let's go back.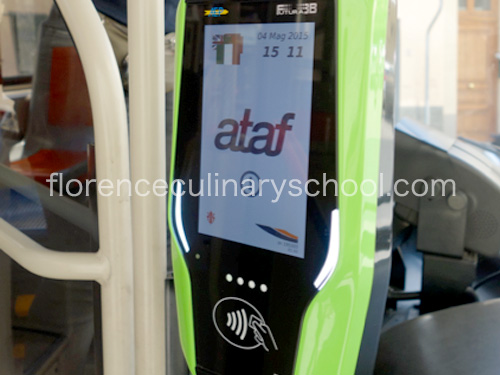 Never forget to record time on your ticket.