No caffè, no life – that's how indispensible caffè (coffee) is for Italian people.
In the morning before work, during break time, and after supper; most Italian people drink coffee at least 3 times a day.

Today the class learned how to enjoy caffè just like enjoying wines visually, with aroma, and by tasting.
Students actually tasted both good and bad cups of caffè to study the difference.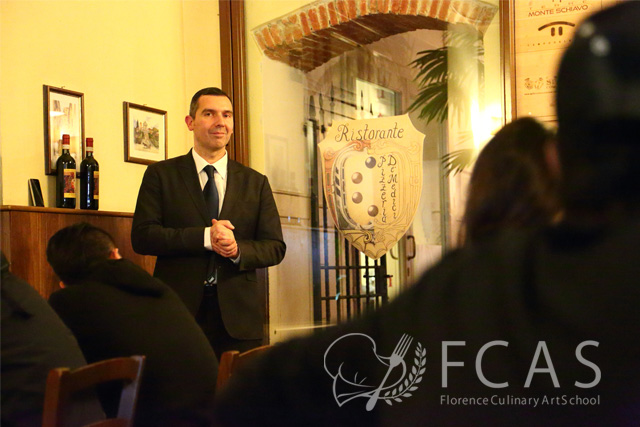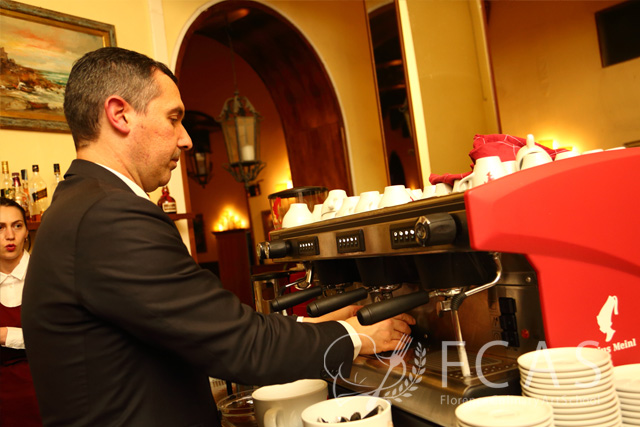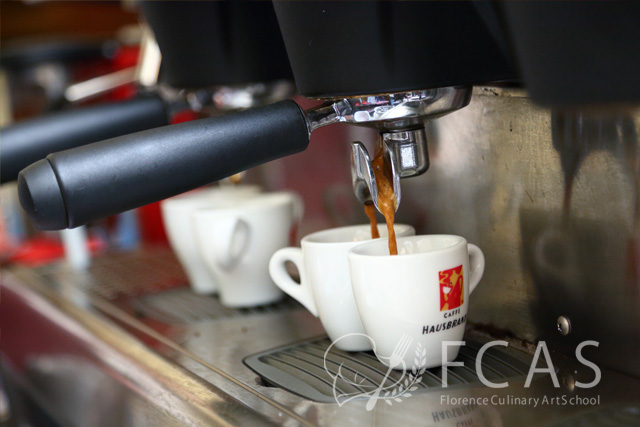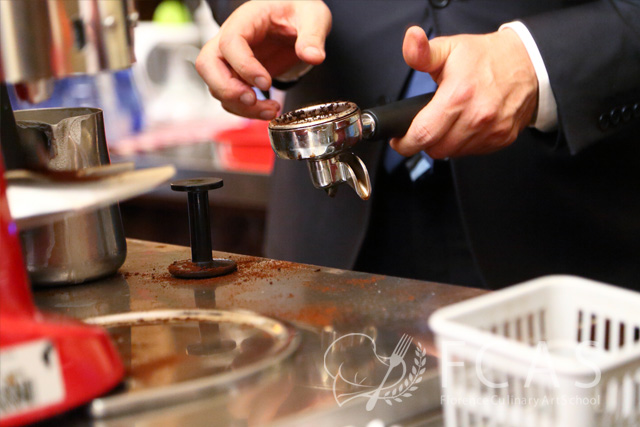 Everyone was so fascinated by the instructor's latte art.
Now that latte art is performed throughout the world, I'm sure many of you have seen one before. But working as a chef, one may not have a chance to see anyone actually drawing latte art right before his/her eyes.
Although some drink espresso (caffè) and think it's too bitter at first, that could become an entrance to a whole new world of Italian caffè culture after having knowledge of what the good caffè is and how to enjoy it.