Today, the class made fresh sausages called salsiccia.
In Italy, people buy a large amount of meat to make their own salsiccia at home at a very low cost.
Even if you purchase salsiccia at markets in Italy, it only costs 1 – 2 Euros for 1 person.
Students learned to make various kinds of salsiccia and dishes using salsiccia.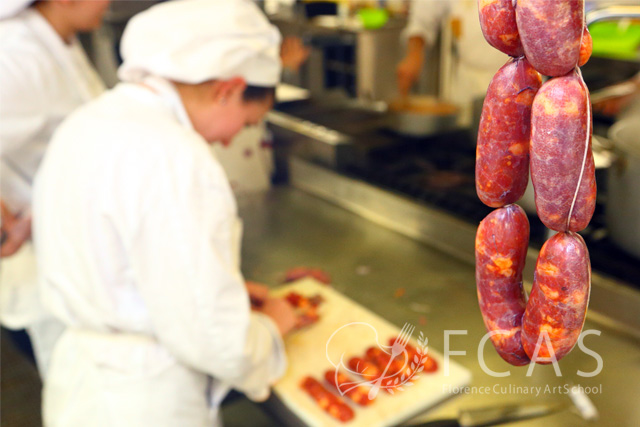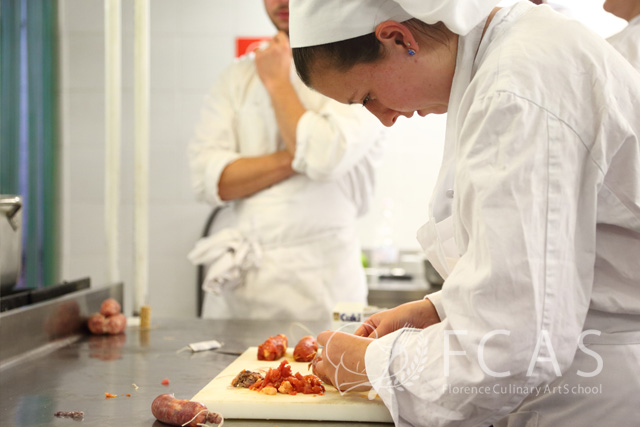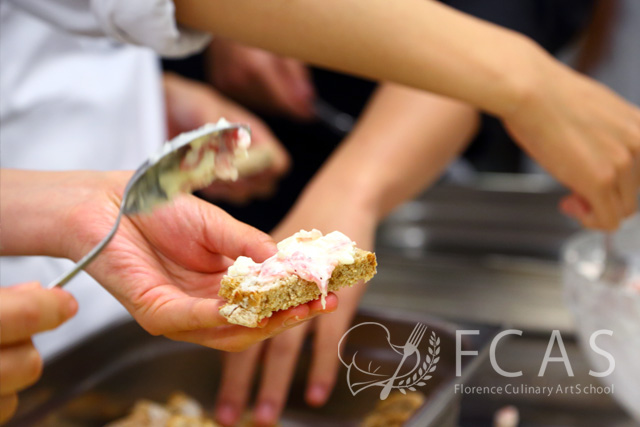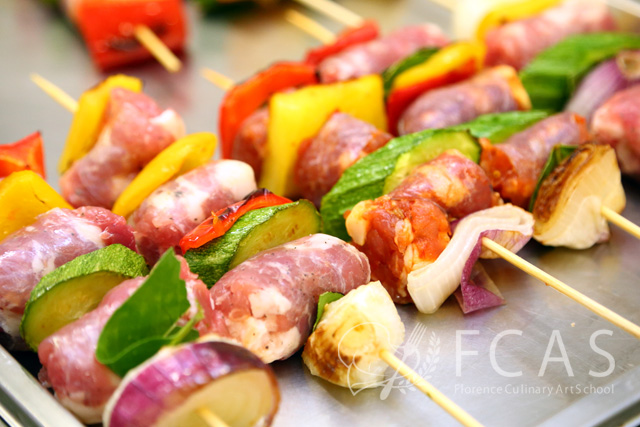 In Italy, cuisines from different regions have distinctive characteristics due to the unique spices and flavors added.
If you like hot and spicy taste, try the Southern Italian food.
You might even sweat with some of the extreme ones.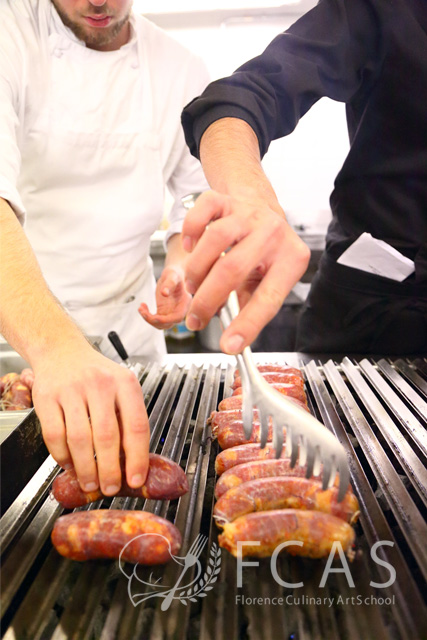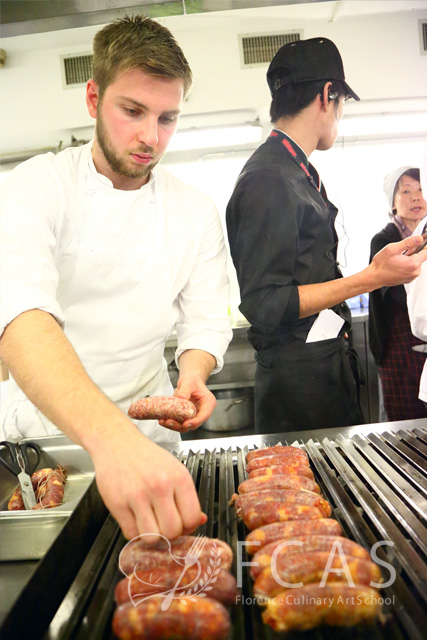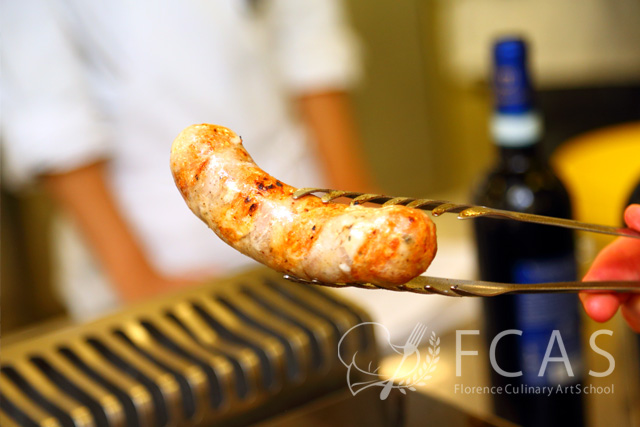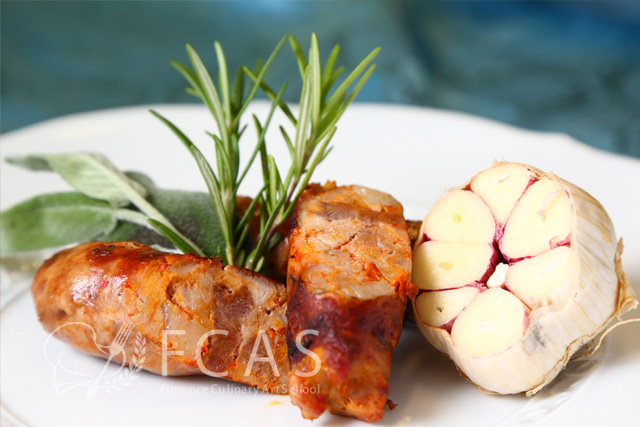 The class also made simply flavored steak tartare, which was really delicious, too.