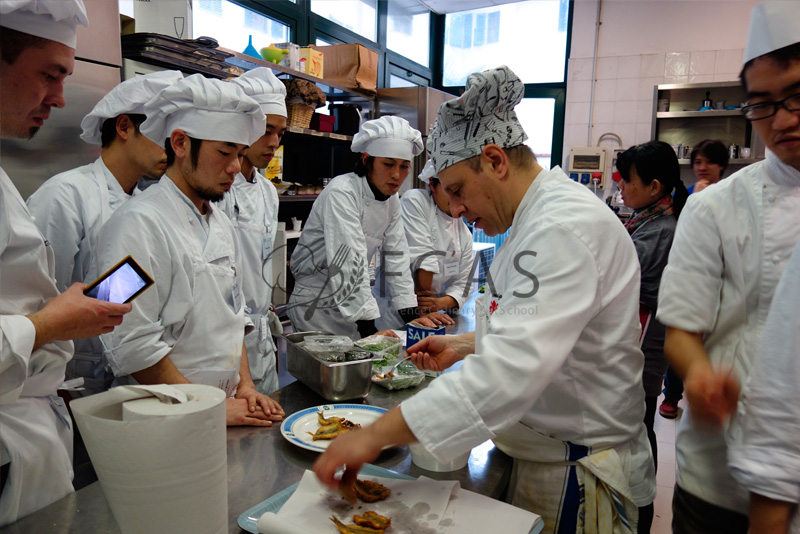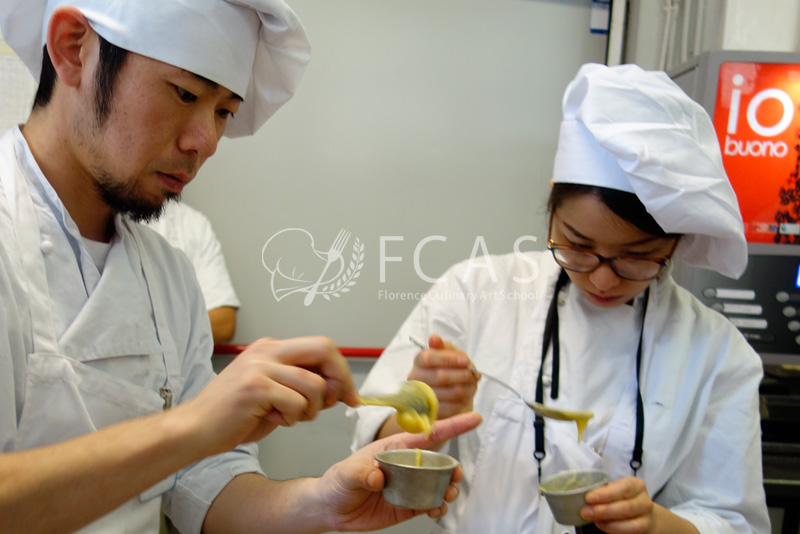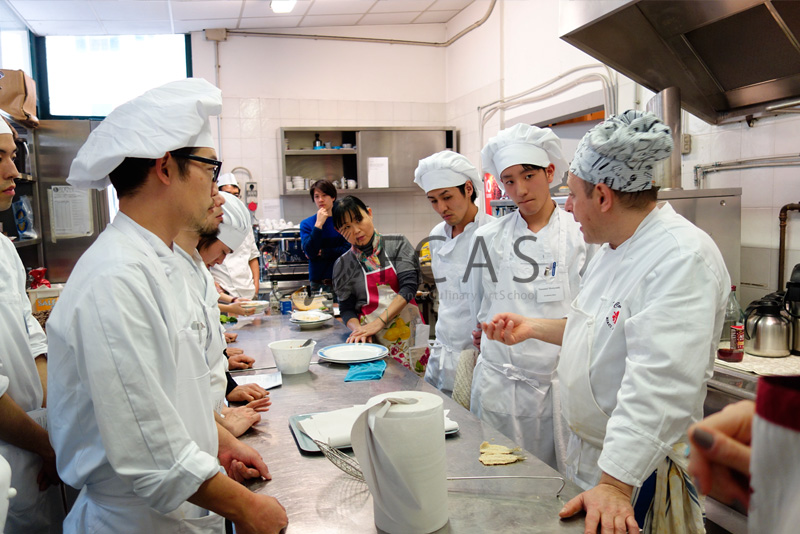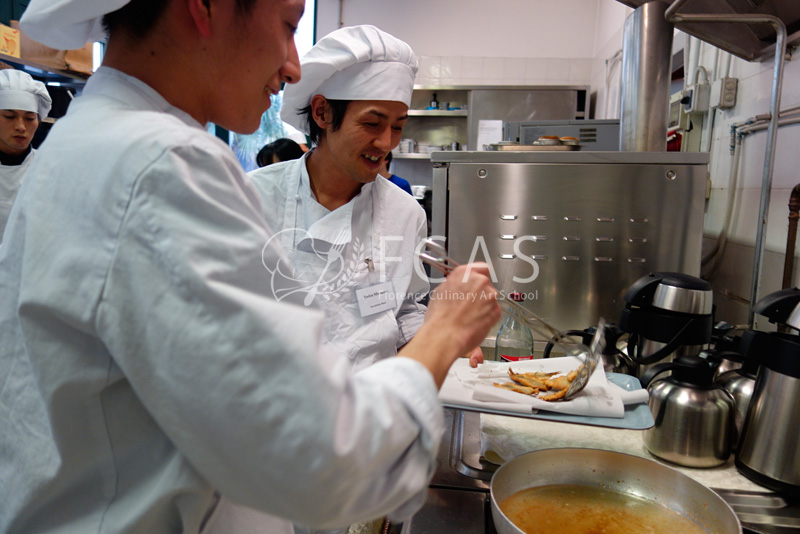 The third cooking lesson was "Southern Italian Cuisine".
Today's menu:
Mushrooms and artichokes in oil
Filei pasta with nduja (spicy Italian sausage) sauce
Purple eggplant parmigiana
Sardine cutlets with Mediterranean sauce
Strawberry bocconotto (cupcake with strawberry filling) with strawberry cream sauce
Artichokes, which were used in the first cooking practice "Tuscan Cuisines 1", are again in the menu. Artichokes have the best season twice a year; spring time (February thru April) and autumn time (October thru November). It sure represents the Italian vegetables in season right now. Artichokes ("carciofo" in Italian) can be eaten many ways; raw with salt and olive oil if very fresh, cooked with pasta, deep-fried as tempura, or soaked into oil.
Besides mushrooms and artichokes to soak into the oil, Professor Francesco bought tomatoes for making tomato puree with basil. There are many different kinds of tomatoes in Italy to choose from, depending on how you want to cook them. Today's tomatoes are suitable for making puree, and here is how to do it. Firstly you throw tomatoes into boiling water to peel skin. Well-cooked tomatoes are then stuffed into a jar (allow no air by fully filling the jar with tomato juice which comes out of the tomatoes). Lastly jars are put into boiling water upside-down for sterilization. Every summer, many Italian households make these tomato puree jars enough to last for a year. Such homemade puree tastes definitely much better than what's sold in the supermarkets.
Nduja sauce is very spicy just as many Southern Italian foods are known so. Nduja is a soft and spicy fresh Calabrian sausage, and you simmer it with whole peeled tomatoes, onions and garlic for 40 minutes. Filei pasta is a Calabrian short pasta. Thin dough is rolled into a 7 to 10cm-long tubes using a wooden skewer. The spicy Nduja sauce clings to the Filei pasta really well. Yes, simply try imagining how great it tastes.
Just as in the last two cooking lessons, students were all so eager to learn the difference between Southern Italian cooking and Tuscan cooking.