LESSON #4 "Southern Italian cooking"
Today we had Southern Italian cooking lesson.
There is a spicy pasta called Nduja.
For me, it is very spicy but has a deep distinctive good taste. It matches perfectly with the rich texture of the pasta.

Everyone gives great facial expressions whenever I turn the camera to them during cooking. Of course it is important to work hard but it's also very important have an atmosphere to enjoy with everyone in Italy.
Even at the beginning when you don't understand the language and don't know why everyone is laughing, you shouldn't become worried but it's important to have an attitude to try to make communication by gestures or simple English.
My friend who can not speak English have even taught Japanese to Italian friends and became so popular.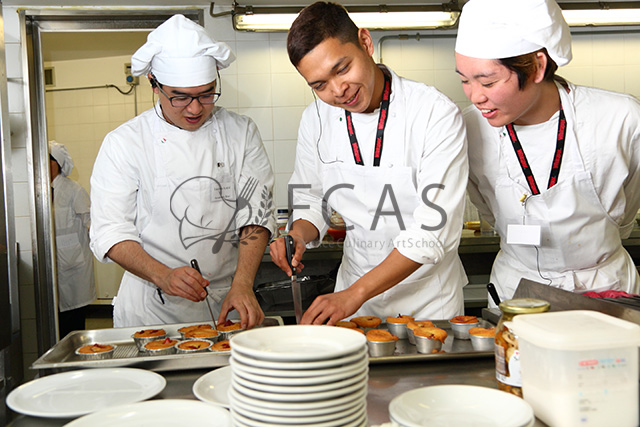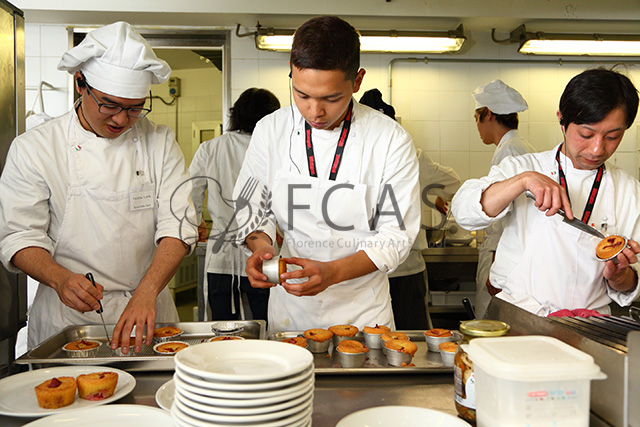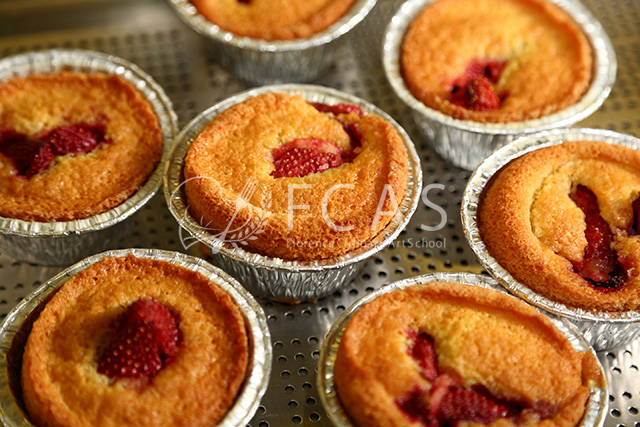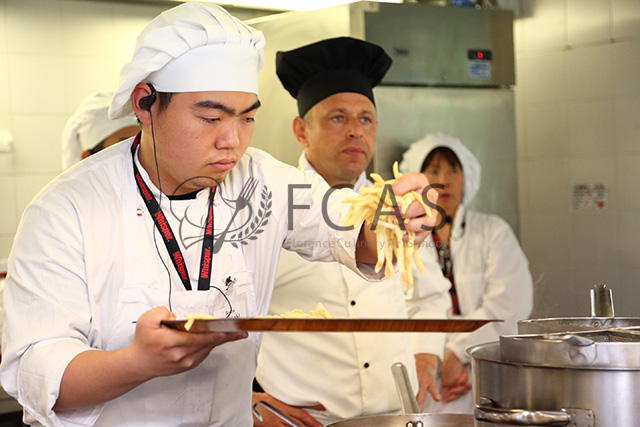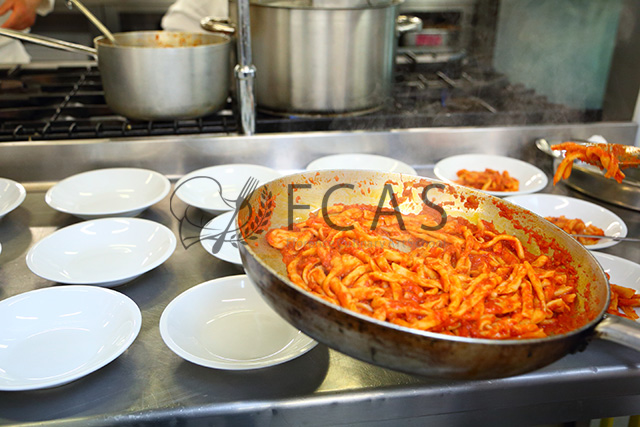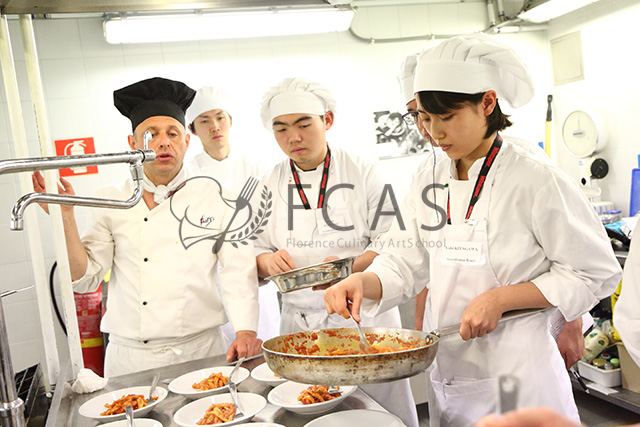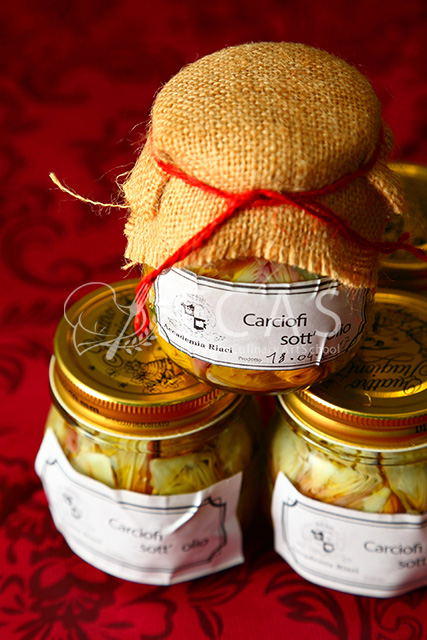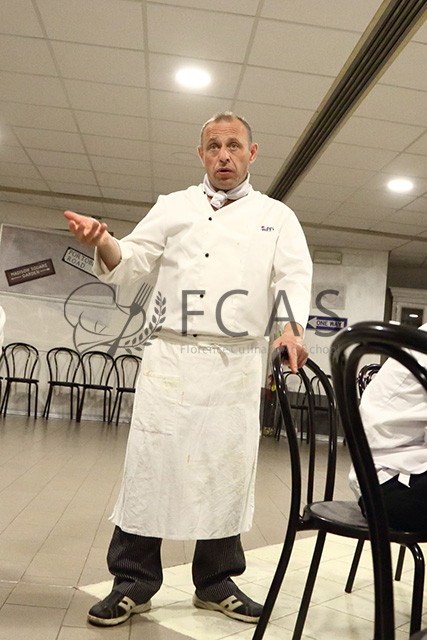 LESSON #3 "Northern Italian cooking"
First, the students were asked to make the arrangement for serving and then if there are other ideas for arrangement, the teacher showed the sample.
The decorations for the dolce depends not only on the colorings but on the coordination with what was made as well.
The teacher will look at this point very carefully at our graduation competition.

Everyone become good friends and also enjoys the meal times together.
The teacher asks to everyone about cooking and about their home countries but it is also a time for students to ask the teacher about the foods they made for the day and about Italian cooking.

On this day, my teacher was eating asparagus as raw for healthy reasons, and he recommended me to try because it's good. It was my first time to eat raw asparagus but since it was so fresh in season now, it tasted good without any seasoning.