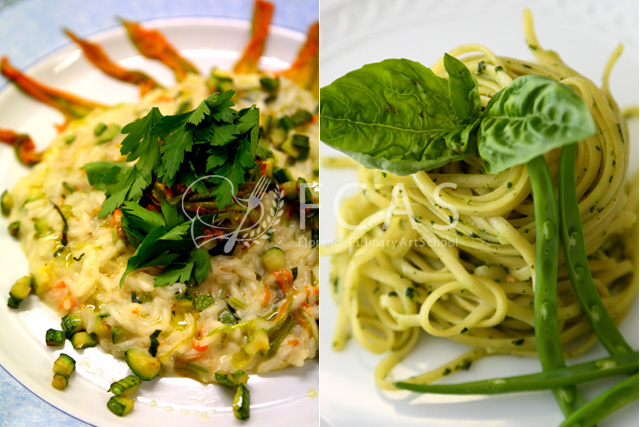 Vegetarians and vegans are now widely accepted throughout Italy.
Both vegetarians and vegans do not eat meat, but vegans are stricter about avoiding all animal products including fish, milk, cheese, eggs and broth.
There are various reasons for being vegetarians/vegans – for one's health benefits, religions or political beliefs. Professional chefs must understand various food cultures and eating habits correctly in order to cope with such requests.
Students also took a very important lesson about food allergies.
Chefs and servers must be extremely careful not to touch any allergens before the dish is served in front of the customer. In addition to the sanitary cautions, professor taught students points to pay attention to for avoiding mixture of allergens in the kitchen handling various ingredients.