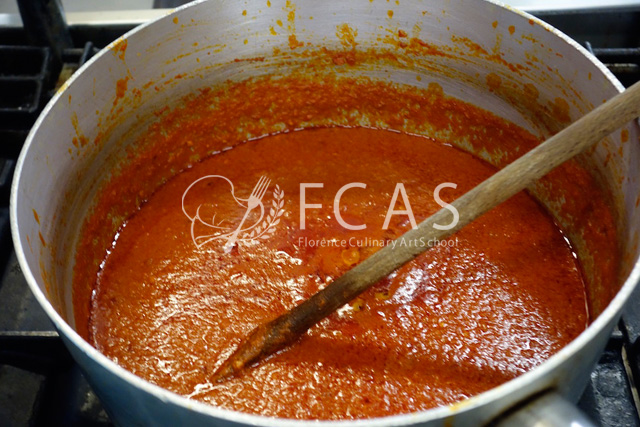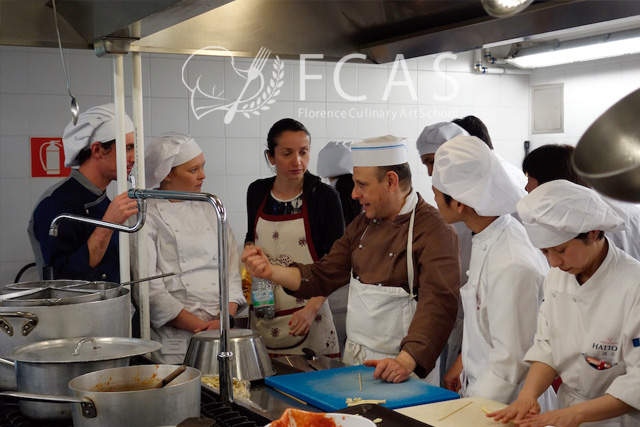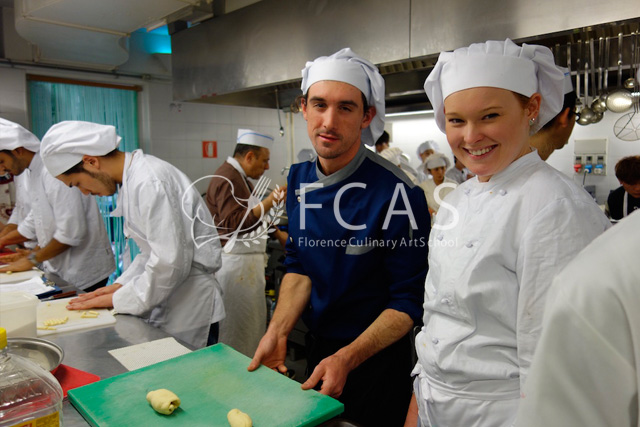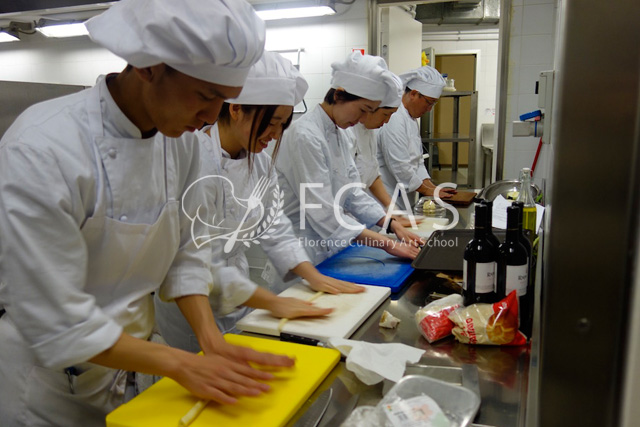 Today's cooking practice was "Southern Italian Cuisine". Students cooked pasta dish with tomato sauce using "Nduja", a hot sausage. As Italian cuisines usually place much value on bringing the best natural taste out of the ingredients, you don't encounter this kind of very spicy Italian dish that often. Nduja gets spicier as you eat it, adding a flavorful zest to this pasta dish.
These fresh short pastas are rolled into the shape of long and skinny tubes. Students need to work fast to roll dough using a wooden skewer.
When soaking artichokes and eggplants in the oil, swiftly close the lid after pouring the oil to the almost overflowing level of the container so no air is allowed inside. In Italy, many restaurants and households soak various ingredients other than artichokes and eggplants, such as tomatoes and paprika.
Students were eagerly learning the new cooking methods and unique tastes, which are very different from Northern Italian and Tuscan cuisines.