Chef Training Course (September 2016 class) had its third cooking practice, "Northern Italian Cuisine 1".
Students started to make Gnocchi Piemontese. There are particular kinds of potatoes that suit making gnocchi. Shaping process was quite hard and time-consuming, so students who had finished their own roles helped other students to fasten the process.
Concentrated students eventually got used to this shaping process.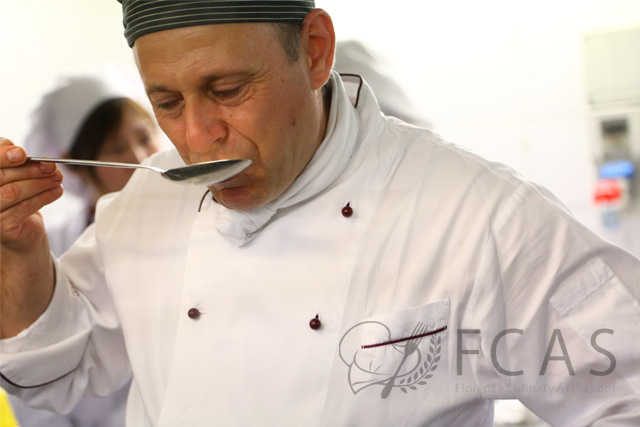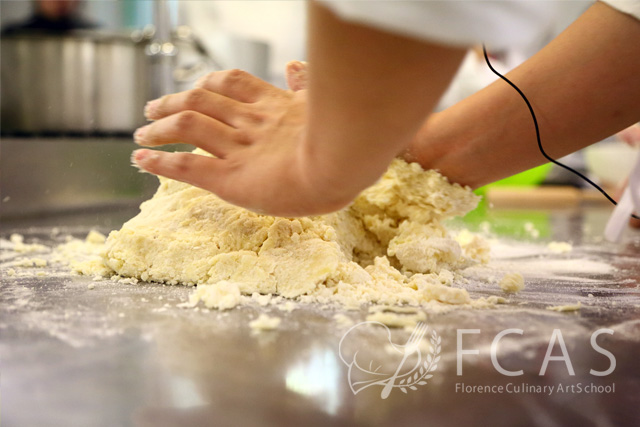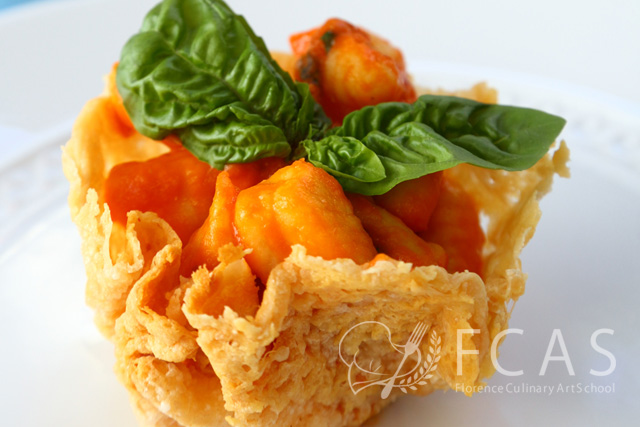 Tasting is mandatory. Professor explained how to adjust the taste when it's too salty or sour.
Here Prof. Francesco was giving advices to Anna who was trying to toss gnocchi in the sauce to mix well. Although the pan was quite heavy, Anna was making a good effort.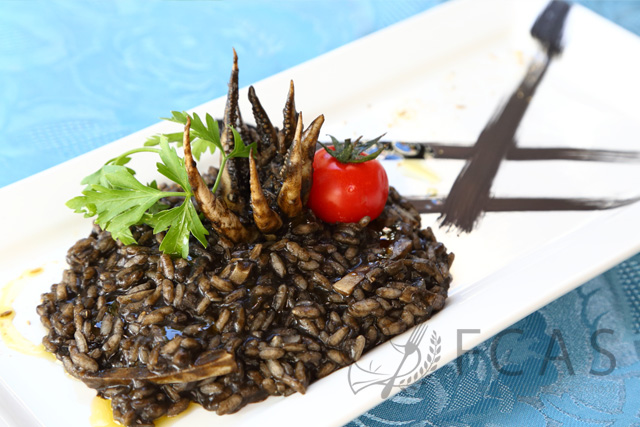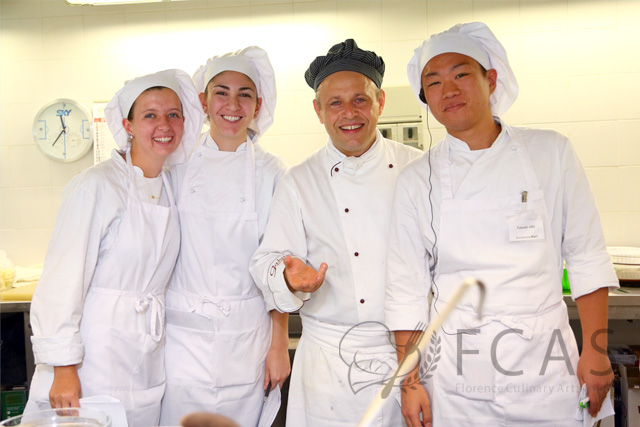 Squid ink risotto.
Prof. Francesco's dish entertains people not only with its taste, but also with its presentation.