Today, students took a table coordinate lesson by a professional waiter at a hotel to learn about table coordinate and serving customers.
Having experiences of enjoying their aperitivo (happy hour) in the past, I can say that this hotel is excellent.

In addition to the table coordinate tips, the instructor taught students a lot about serving customers and about food business.
Because foreign customers from various countries visit restaurants in and around tourist spots, this hotel offers services considering each customer's cultural background.
It is important especially when serving wines, as there is a big difference in the ways European people and American people enjoy wines.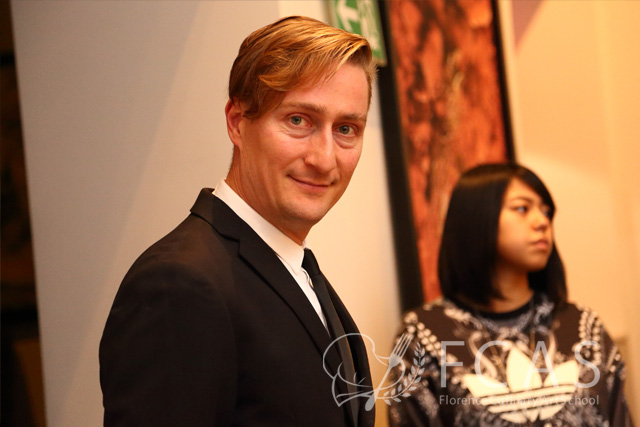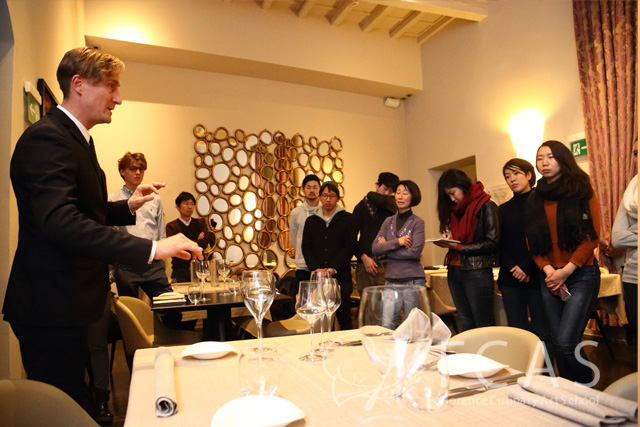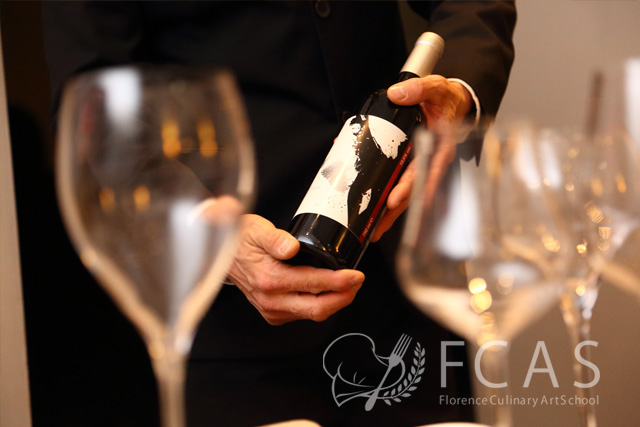 I knew the shapes of caraffa (decanter) differed for red and white wines, but I didn't know its reason until the instructor explained it for us today.
Students got more knowledge about wines, such as how to get the best aroma, how to get it exposed to the air, how to remove dregs, and so on.
If any of the students have a chance in future to directly serve customers working as a chef, this experience will mean a lot.
And this will also help them during their internship periods starting soon.

Tonight, many of the students will probably be going over what they have learned in all the lessons in this past 2 months for the competition tomorrow. Good luck, everyone!