Cheese Factory
Today students went to visit a cheese factory that produces various products other than cow and goat milk cheese.
Their food for cattle was very specially selected.
The class enjoyed tasting not only cheese, but also desserts using their cheese, and also their homemade bread.
Finding out how each ingredient is carefully chosen and going after its safeness and the good flavor was a great opportunity for the students to learn the actual slow food life in Italy.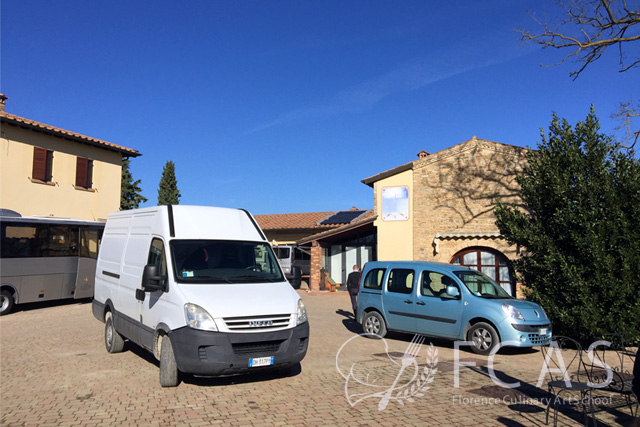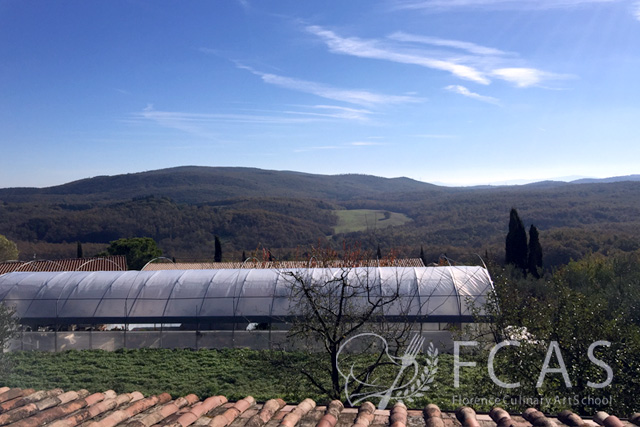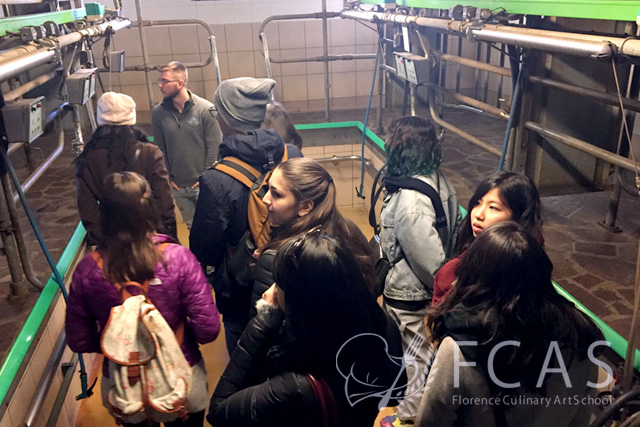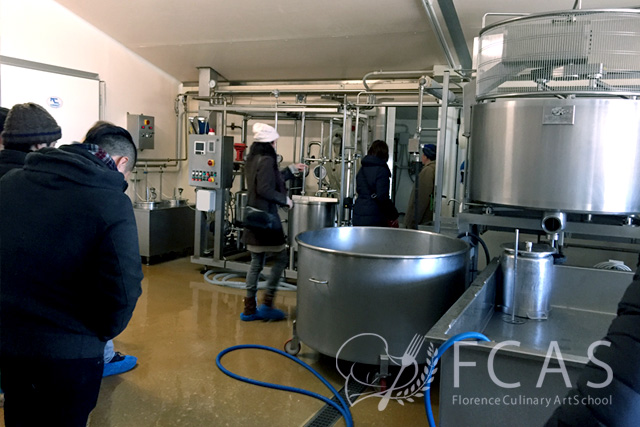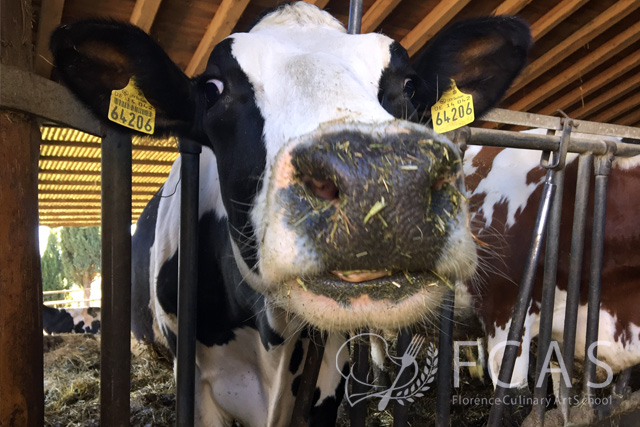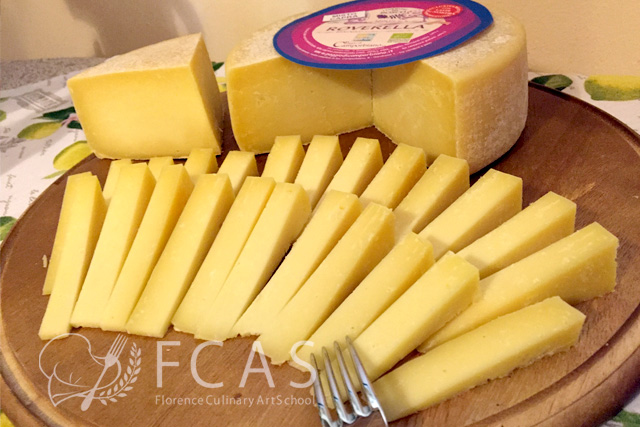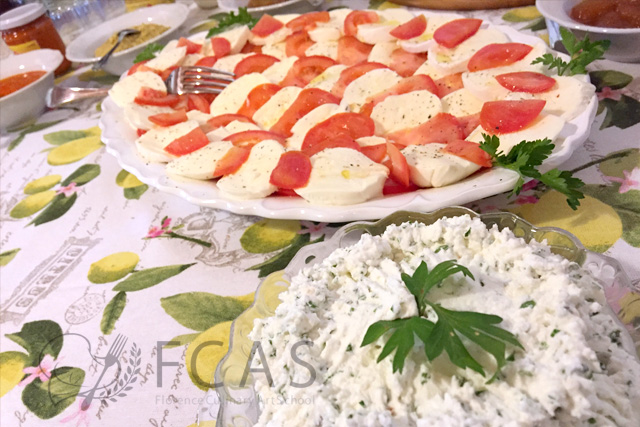 Cured Ham Factory
Then the class visited cured ham factory.
Here, students learned mainly about chinta senese pigs, like how to raise them, how to handle their meat, and how to make salami. Chinta senese pigs are grown in the middle of nature-rich environment with vast forest.
The way to process the meat depends on which part of the pig the meat comes from.
In Italy, there are various kinds of cured hams so you should taste as many kinds as you can purchase to compare their flavors. I'm sure you can find your own favorite kinds.