Chef Training Course (September 2016 class) had its second cooking practice, "Tuscan Cuisine 2".
Students learn cooking using their five senses; checking taste, aroma, temperature and brownness of the food.
Students were eagerly asking questions to the professor during and after the practice.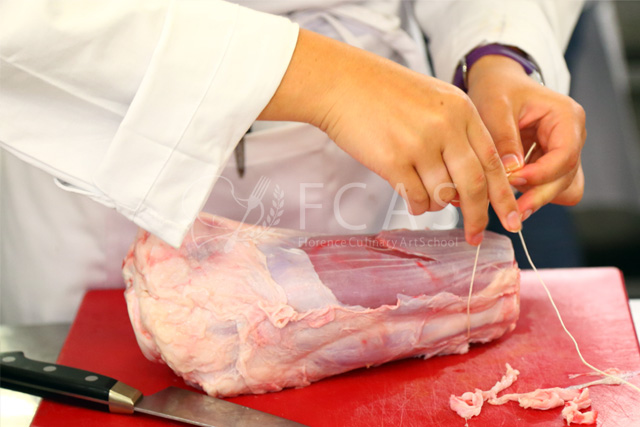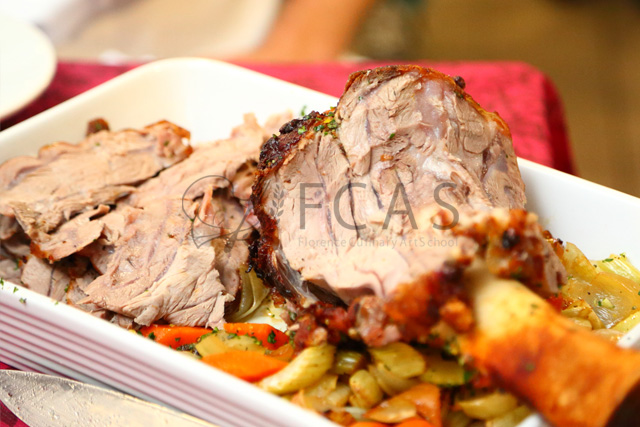 Roast Veal Shank
As Tuscan cuisine is famous for its meat dishes, today's main dish was Roast Veal Shank.
Prof. Francesco said, "Make sure you tie the string firmly. Roasting it slowly at a low temperature makes the meat more tasteful."

Hungry students could not take their eyes off from the tender and juicy cut of chunky meat on the table.
Students also got excited about the vegetables on the side soaking up the savory meat juice, looking so delicious.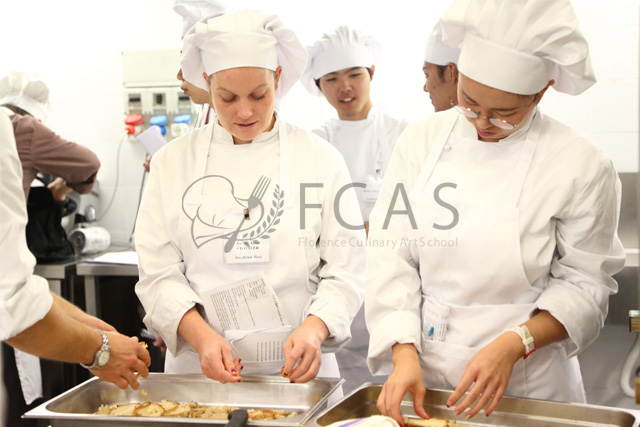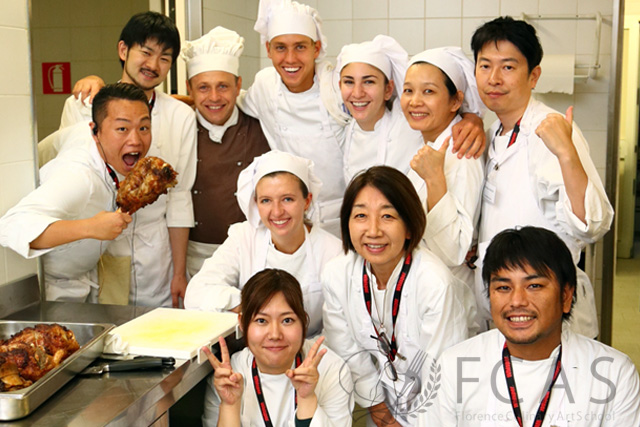 Prof. Francesco not only teaches students cooking techniques and recipes, but he also teaches them about the characteristics of regional cuisine and its historical background in detail.
During a break time, both professor and students looked very relaxed in a friendly atmosphere.