GELATO COURSE




Generally, each gelato store in Italy uses its original ingredients and formulations to create its unique taste.
People are enthusiastic about exploring a new taste of gelato using rare and precious ingredients.
A popular store, which has many franchised stores anywhere in Italy, produces the taste of ingredients of ice cream in bulk at its central factory to stabilize the taste and quality.
Each store can provide millions of delicious gelatos every day by freezing the mixed ingredients that contain milk supplied from its central factory and ingredients powder.

On the other hand, the gelato workshop certified as a gelato craftsman cannot use artificial ingredients. In other words, the ingredients they use such as fruits, chocolates, nuts, and mint leaves should be all-natural. Of course, the owner carefully selects milk, then mixes various kinds of milk according to the taste of gelato. They do not use any processed products such as artificial powder and liquid. A gelato craftsman needs sophisticated skills because it is difficult to adjust the formulation of ingredients and manage each ice-making process depending on ingredients.

In our gelato course, you will learn gelato making at a certified gelato craftsman store. It requires traditional advanced skills. A several-time award-winner gelato craftsman will provide "hands-on" guidance. Our students also won the prize in the gelato contest with Matcha gelato and Hojicha(roasted green tea) that they had developed.
Gelato course with English interpretation
An Italian to English interpreter will be present during the gelato classes, so you don't need to be worried about language barriers. You will be able to concentrate on your work in the gelato course at the Florence Culinary Arts School.

In the first week, participants will experience and learn each step of the gelato-making process, the secrets of gelato craftmanship, and gelato ingredients.
And from the second week, they will be practically involved in manufacturing gelato and experience selling gelato in the actual store.
A delicious authentic gelato
The taste of gelato hand-made by craftsmen is completely different from industrial products. This is due to a large difference in the air content. Handmade gelato, which is rich and has little air, creates an exquisite taste. And its texture cannot be described as a simple dessert. Gelato making requires a well-thought-out production process.

Gelato is something that you've eaten without giving it too much thought, but from now on you can make your own gelato with the best ingredients and advanced techniques.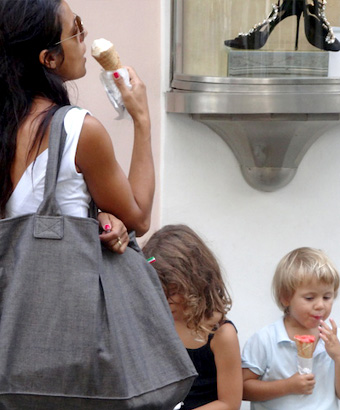 Gelato Course – Tuition & Fees
2023/2024
Term
Fees
Start Dates
Max. number of students
(Min. number of students)
12-week program
€8,900
Every Monday

5(1)
8-week program
€6,900
5(1)
4-week program
€3,800
5(1)
2-week program
€2,800
5(1)
1-week program
€1,700
5(1)

■Gelato Course fees include:

Costs of registration.
1st week: Gelato lessons are held from Monday to Friday: 2 hours per day for a total of 10 hours.
2nd week and on: Gelato training from Monday to Friday: 2~3 hours per day.
"Gelateria" material fees.
Insurance during "gelateria" training (from 2nd week).
English interpretation service.
Housing in a shared apartment.
Housing utilities costs.

■Not included:

Transportation costs.
"City of Florence Tourist Tax" (€ 28) and Wi-Fi costs (€ 5 per week): for those who stay in our housing.
Sample schedule*
*The schedule is subject to change due to the school or the teacher's conditions.
| | | | | |
| --- | --- | --- | --- | --- |
| 1-week course | 2-week course | Day | | Contents |
| Check-in | Check-in | 1 | Sun | Housing check-in (for those who stay in our housing) |
| | | 2 | Mon | Gelato class |
| | | 3 | Tue | Gelato class |
| | | 4 | Wed | Gelato class |
| | | 5 | Thu | Gelato class |
| | | 6 | Fri | Gelato class |
| Check-out | | 7 | Sat | Housing check-out (1-week course) |
| | | 8 | Sun | |
| | | 9 | Mon | Practical experience at a gelato shop |
| | | 10 | Tue | Practical experience at a gelato shop |
| | | 11 | Wed | Practical experience at a gelato shop |
| | | 12 | Thu | Practical experience at a gelato shop |
| | | 13 | Fri | Practical experience at a gelato shop |
| | Check-out | 14 | Sat | Housing check-out (2-week course) |