Gelato Course




Come to Florence and find out the secrets of creating the flavors and textures that have been loved all around the world! "Gelato" is the Italian word for ice cream, but for a lot of connoisseurs, gelato is not just ice cream. Or at least, it will taste a bit different than the ice cream you are used to eating back home. Real Italian gelato is not as rich as the kind of ice cream you would buy in any supermarket, and it's meant to be eaten "fresh": unlike classic ice-cream, you can't really freeze it for a long time. For "gelaterias" (gelato shops), the gelato produced on a specific day has to be sold that same day. Italian Gelato is so delicious and refreshing, and all the ingredients are sourced by their origin from all over the world to make each flavor unique.
Gelato Course – Overview
1-WEEK PROGRAM
Students will learn the art of making the authentic Italian gelato using fresh and natural ingredients. They will study and get professional training sessions on the art of making gelato of many flavors.

Topics:
• The real Italian Gelato
• Composition
• Production Method
• Mix Calculations
• Mix Processing
• Production Cycle
• Freezing
• Lab Hygiene Standards
• Gelato with inclusions and variegations
• Sorbet (outline)
• Gelato Pastry (outline)

From the 2nd WEEK
Students will be able to have an experience as a clerk at a real Italian "Gelateria" (gelato shop), learning about the preferences of the local citizens and the know-how of the correspondences at the shop.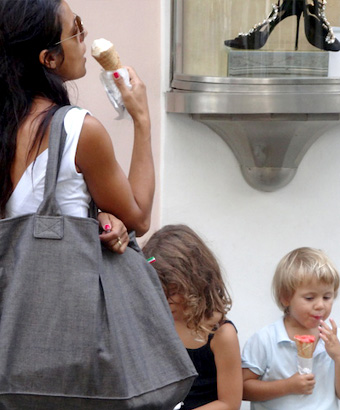 Gelato Course
2019/2020
Term
Program Fee
Starting date
Max. number of students
(Min. number of students)
Gelato Course 12-week
€6,580
Every Monday

5(1)
Gelato Course 8-week
€4,900
5(1)
Gelato Course 4-week
€3,250
5(1)
Gelato Course 2-week
€2,600
5(1)
Gelato Course 1-week
€1,400
5(1)

■Costs included in fees

1st-week gelato training(2 lessons/day ... Total: 10 lessons)

Shop assistance experience at gelateria after 1st week (Number of working hours are up to condition of gelateria. ex: 2~3 hours/day )
Material Fee for gelateria
Insurance during gelateria training
Interpreter for first week
Free Italian language lessons (1 lesson = 45 min)
- *The first week: 2 lessons/day (Total: 10 lessons), After the first week: 1 lesson/day (2 lessons/week)
Accommodation (Shared twin or triple room)
Procedural fee

■Costs not included in fees

Round-trip airfare
Transportation fee within the city
Personal expense(for meals, allowance, telephone, utility bill, gifts, and others)
Schedule*
*Schedule is subject to change without prior notice.
1-week Course
2-week Course
Day
Contents
Italian
Language
Check-in
Check-in
1
Sun.
Housing Check-in
2
Mon.
Gelateria training
Lessons
3
Tue.
Gelateria training
4
Wed.
Gelateria training
5
Thu.
Gelateria training
6
Fri.
Gelateria training
Check-out
7
Sat.
Housing Check-out (1-week course)
8
Sun.
9
Mon.
Practical experience at a "gelateria"
10
Tue.
Practical experience at a "gelateria"
Lesson
11
Wed.
Practical experience at a "gelateria"
12
Thu.
Practical experience at a "gelateria"
Lesson
13
Fri.
Check-out
14
Sat.
Housing Check-out (2-week course)
Gelato Internship
With this program, students can work as intern in a real Florentine "gelateria".
1-Day & 3-Day Course Homemade Italian Gelato
You will learn how to make the famous Italian gelato, the "Sorbetto" or the "Semifreddo" in a traditional Italian kitchen using only natural and fresh ingredients (3 different flavors).
Fees: please contact the Office of Admissions