September 2016 Chef Training Course had another cooking practice, "Northern Italian Cuisine 2".
Just like they did in their last cooking practice, students learned to make another kind of fresh pasta called "tagliatelle".
A student with Italian cooking experience handled the pasta machine efficiently to beautifully flatten the dough. And then another experienced student cut it up into equal widths.
What a great teamwork they showed!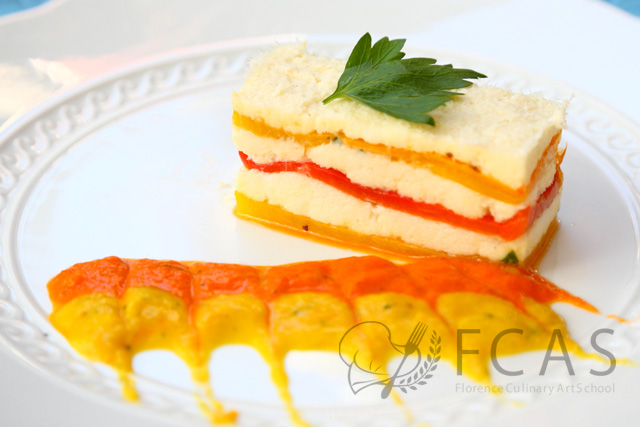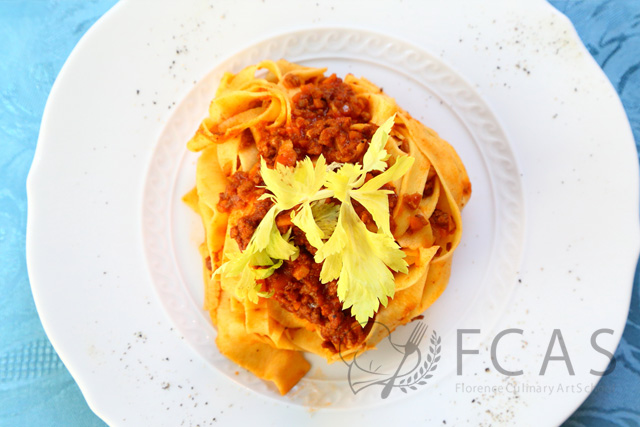 Meat for cutlet was tenderized by lightly beating it. Students then flatten the meat.
The meat is very big so it is important to cook it carefully and evenly.
Every group shows a great teamwork in every cooking practice.
It's one of the valuable trainings to finish cooking in time by working together as a team.