Today, the class had a cooking practice on rice cuisines. Other than risotto known worldwide, there are many other rice dishes popular in Italy.
There are various kinds of rice sold in the markets. Some rice is better used for risotto, another for soup, salad, dessert or simply for eating as a staple.
Just like wines, rice has good and bad harvest years depending on the weather.
A mark on each package shows the grade of the rice.
Professor explained how to read and understand what's specified on the package for the students.

In this cooking practice, students were struggling with shaping arancini. Arancini is Italian rice croquette. Making it into a long conical shape is very difficult. Students who made arancini for the first time all made very unique shapes in the beginning.
In Southern Italy, there are many bars with arancini on the menu. I love the one with mozzarella cheese inside.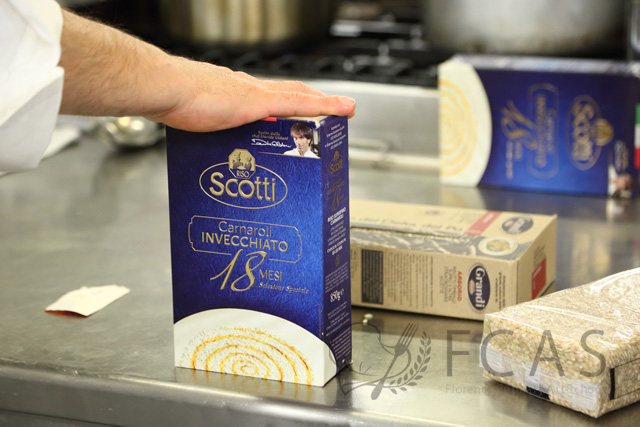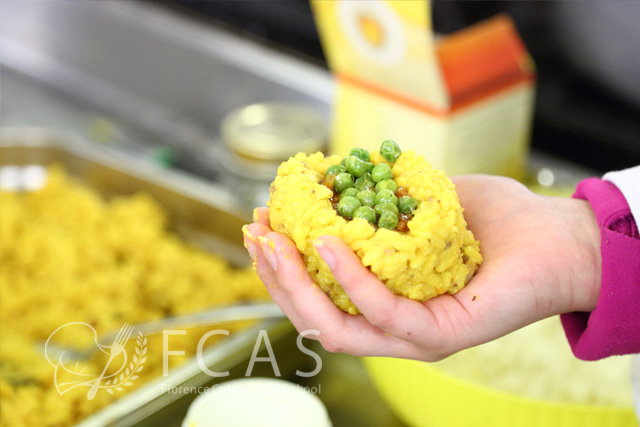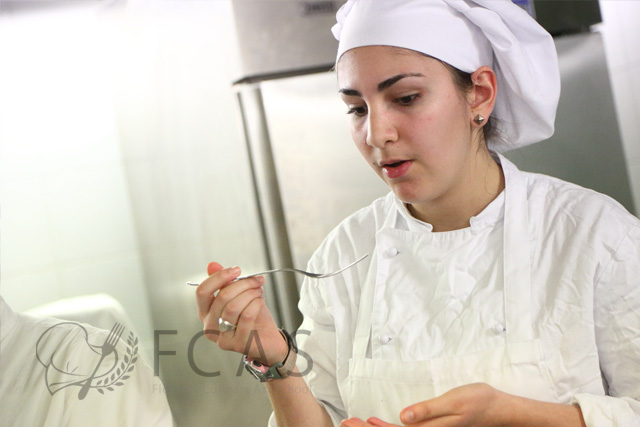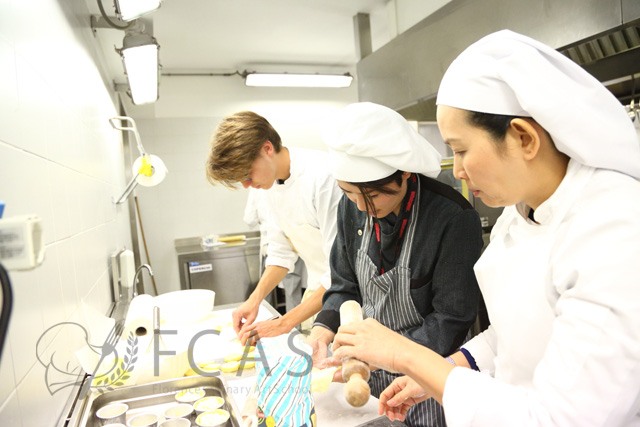 Professor advised students, "Stir-fry the rice for risotto a little dry." Although it was a bit difficult to understand, all students were really good at comprehending professor's images and what he was trying to tell, and were truly enjoying the work.
Today was the last day of cooking practice for this class. The next lesson will be the final class competition.
Professor continued to advise students to make moves having solid images of cooking process and finished dishes.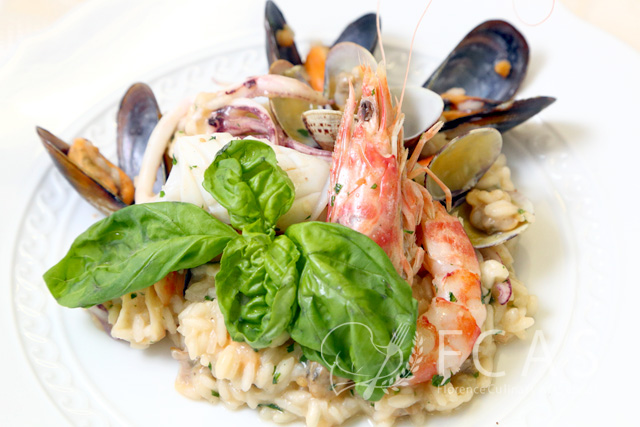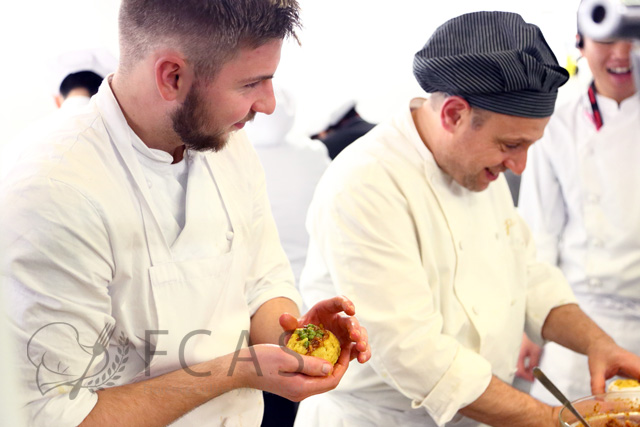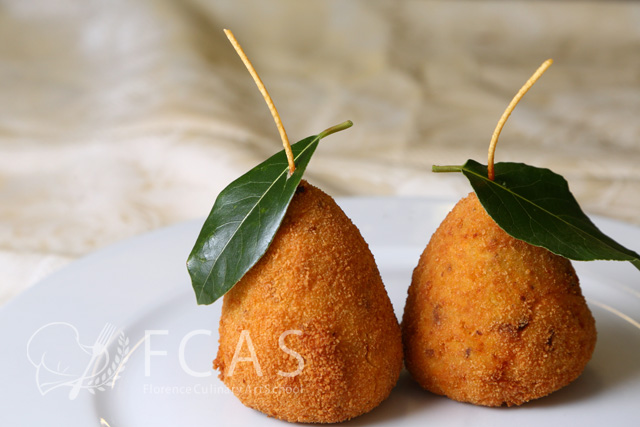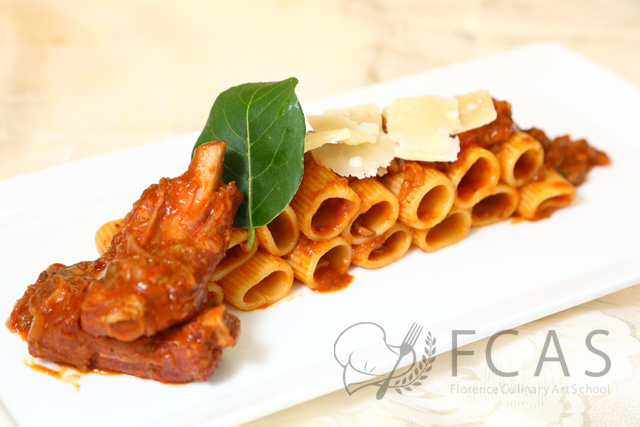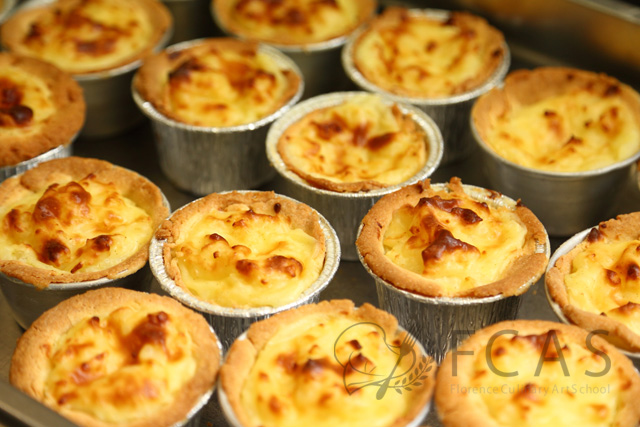 It was the last day for Ms. Chia Chin, so she took a picture with her classmates.
I can tell that all students are spending good times as friends now, enjoying the class as well as their private time.